Top 14 Digital Marketing Companies in Winnipeg, Manitoba
Digital Marketing Companies in Winnipeg
What is Digital Marketing  
Digital marketing is the unconventional way of marketing brands, products and services. Digital marketing employs certain online marketing channels such as Google, Bing, ebay, Social media- Facebook, Instagram, YouTube and online marketplaces like Amazon to market brands, products and services.
Online advertising is much more effective and pocket friendly. So companies and their marketers are turning to digital marketing to market, promote and advertise their respective brands and products. Digital marketing is commonly known as online marketing.
With digital marketing, brands can extend their potential reach compared to traditional ways of marketing, as more than 60% of the population globally are internet users. Beside reaching out to the audience, digital marketing has the potential to communicate brand's messages and maintain the online visibility of the business, which is very useful and often translates to sales or at least general enquiry.
Digital marketing in Canada- An overview
With the meteoric rise of the internet, digital marketing has gained prominence every passing day, almost 95% of the companies use social media or any other digital marketing channels.
Small and medium businesses heavily depend on digital marketing so much so that approximately more than 65 billions worth revenue was generated from mobile ads alone in 2021.
Canada being one of the top economies in the world is at the forefront of this digital revolution. Canada has an internet penetration of 90% so every business has to maintain an online presence to reach out to their target audiences. Moreover, Canada has 36 million internet users, which is increasing every year at a rate of 0.9%.  social media users in Canada in 2022 will increase to 33.30 million. And annual growth in active social media users is 3.4% which translates to 1.1 million users.

Canadians, on average, spend about 1.53 hours on social media daily.

The prices of smartphones have reduced which has led to increased usage of smartphones across Canada. The availability of quick internet at very low prices is another factor for the huge rise in the adoption of social media in Canada. The number of Mobile Internet users has reached 31.90 million.

The rise in digital marketing has generated a lot of job opportunities in Canada, as most brands are hiring competent digital marketing teams to market their brands. There are about  5282, 4922, 727, 4000+ digital marketing jobs on Indeed, Workopolis, Monster, and LinkedIn respectively.
Digital marketing job salaries in Canada can range between CAD $53,2577 and CAD $68,000. Some other high paying jobs are digital marketing managers, SEO specialists and SMM.
The prospect of digital marketing is bright and the Canadian digital marketing industry can lead the way by increasing the standards and be a torch bearer globally.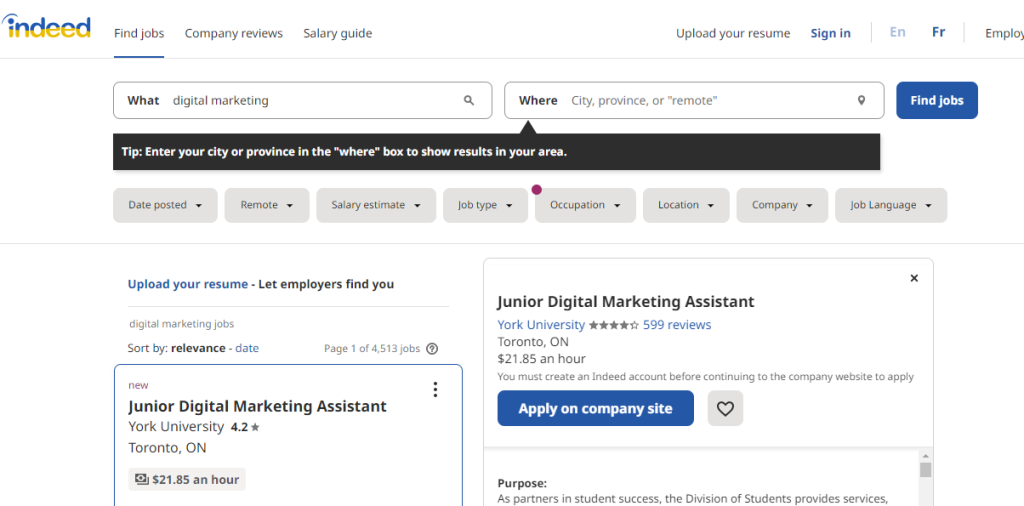 Some of the best Digital Marketing Companies in Winnipeg, Manitoba, Canada, according to our market research are listed below.
The List-
A digital transformation company known for its brilliant online branding strategies that are aligned with the unique needs of clients from different industry verticals. Alongside a strong and credible competitor and market research, the company specializes in brainstorming and developing ideas that will assist the clients achieve their goals at the desired scale. Other than Digital Marketing, Zencast offers Mobile application development, website design and development and graphic designing. Zencast's finesse and dedication to delivering excellence has made it a trusted name in the among top 14 digital marketing  companies in Winnipeg, Manitoba, Canada.
CEO: Rajkumar Prasad
Registered: 2013
Address:1526 LOMA AVE LONG BEACH, CA, 90804, US
Call: +1 855 962 4420
Mail: info@zencastmedia.com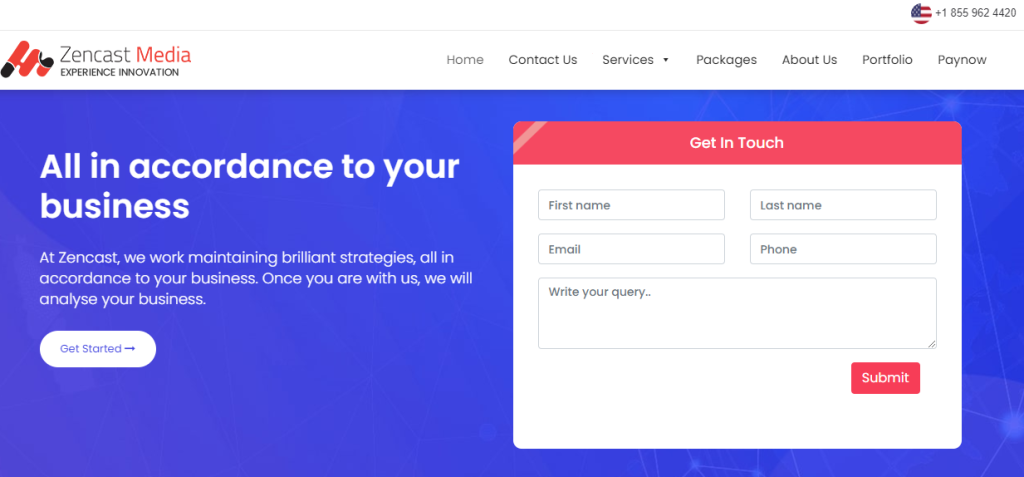 2. Unite Interactive
Unite Interactive is a web design and digital marketing agency based in Winnipeg that works across many industry verticals including manufacturing, mining, government,etc. They offer services such as website audit and strategy, development and IT, web design, digital marketing and video/photography. They have also won many awards.
CEO: Mike Bettens
Registered: 2016
Address: 300-250 McDermot Ave. Winnipeg, MB, Canada R3B 0S5
Call:  204-255-5062
Mail: info@uniteinteractive.com
3. Gustin Quon
Gustin Quon is a top-rated lead generation and SEO services provider in Winnipeg, that specializes in Google Ads, Facebook Ads and other paid advertising channels. They offer services like SEO, digital marketing, branding, strategy and PPC. They are also adjudged as top SEO company in Canada by Clutch in 2021.
CTO: Corey Janses
Registered: 2017
Address: 1460 Chevrier Blvd, 208, Winnipeg, MB R3T 1Y6, CA
Call: (204) 808-9726
Mail: sales@gustinquon.com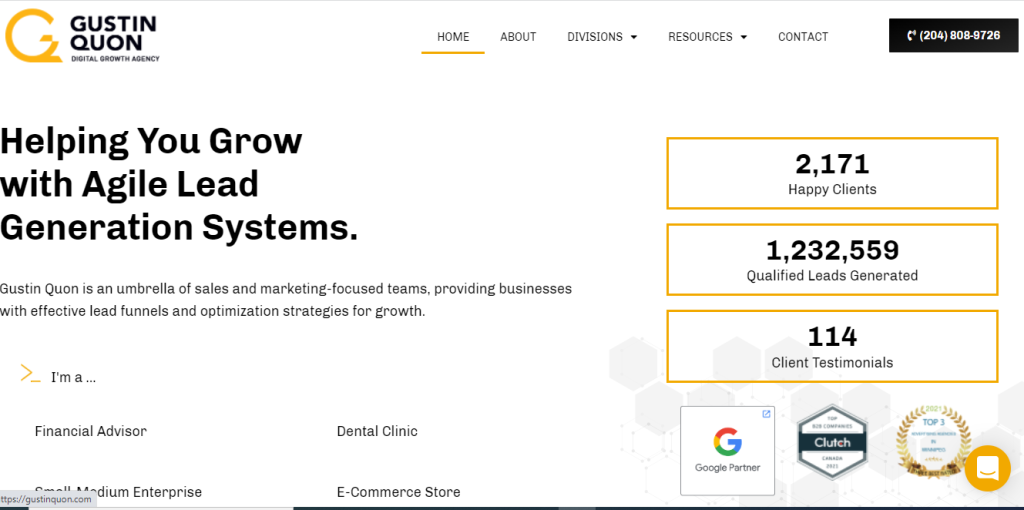 4. Design Ocean
Design Ocean is an integrated creative agency that delivers creative communications for clients like website design, mobile apps, brochures, 3D visualization, photography, marketing and public relations. They offer services like web development, web design, brand development, marketing collateral, video animation, 3D animations, whiteboard animation, 3D renderings, architectural visualization, architectural walkthrough animation, 360 Panorama, and virtual reality
Owner/CEO: Bhavik Patel
Registered: 2019
Address: 201 Portage Avenue, Winnipeg, Manitoba, Canada
Call: (204) 500-5303
Mail: hello@designocean.ca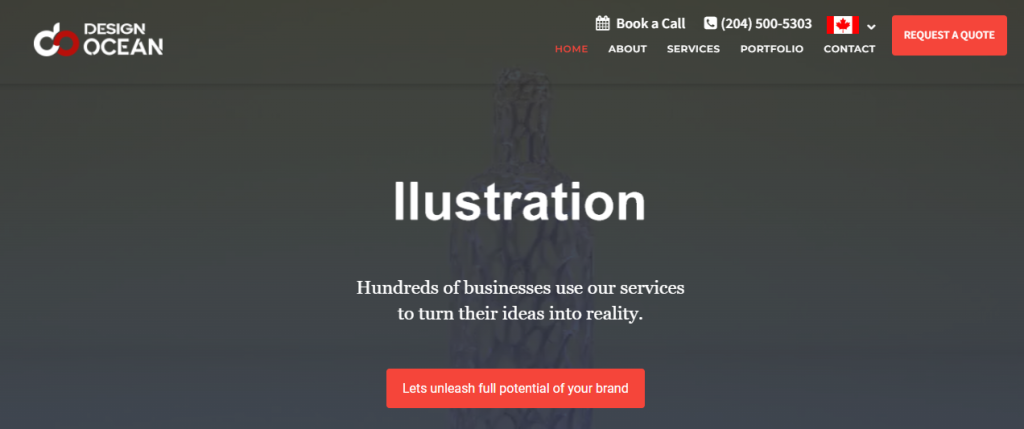 5. Sphere Media Agency
Sphere Media is a full-service digital marketing agency that offers services such as SEO, websites, e-Commerce websites, Google adword, Social media marketing, graphic design, logo design, youtube marketing, Email automation, editing services, video production, and graphic animation.
Owner/CEO: Dominick Blais
Registered: 2016
Address: Kildonan Place RPO Box 43084 Winnipeg, MB R3C
Call: (204) 977-2805 OR (855) 313-2805
Mail: dominick@spheremediaagency.com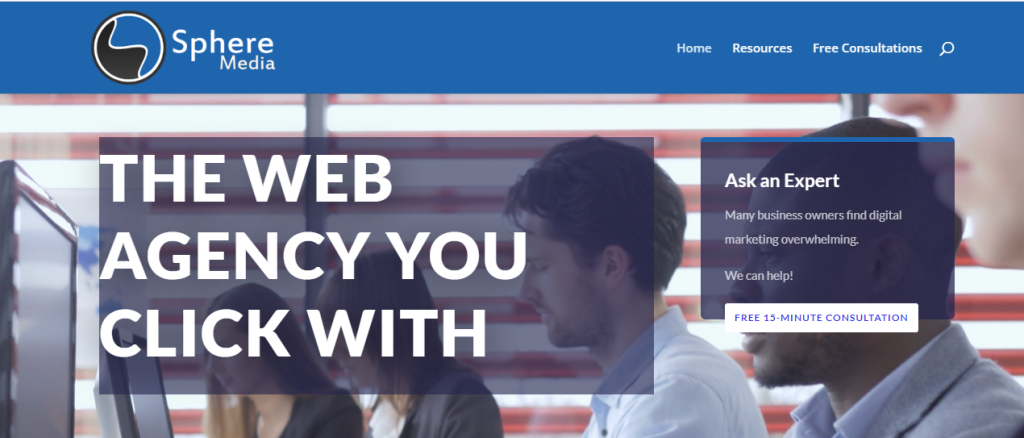 6. Evolution Digital Marketing | Webdesign & SEO
Evolution Digital Marketing is a Winnipeg based digital marketing company that helps businesses design digital marketing and social media campaigns that communicate their brand's message to the target audience effectively. They offer services like digital marketing, social media marketing, Facebook ads, Amazon sales, web design, Instagram ads, Google adwords, and SEO.
President/CEO: Ray Bilgera Saulon
Registered: 2016
Address: 56 Don Valley Parkway, Unit 1, Winnipeg, Manitoba R2C2Z2, CA
Call: +1 431-588-3533
Mail: info@evolutiondigitalmarketing.ca
7. More Hot Leads 
More Hot Leads is a lead generation and advertising services provider in Winnipeg. They provide services such as SEO, lead generation, video marketing, local business listing, wordpress websites, funnel optimization, landing page creation, Facebook ads, Instagram ads, digital marketing, marketing automation, sales funnels, landing pages, web design, internet marketing, PPC, Google, Bing and LinkedIn ads.
Co-Founder & Managing partner: Joshua Polsky
Registered: 2015
Address: 1460 Chevrier BLVD , 233, Winnipeg, mb R3T 1Y7, CA
Call: (844)-296-9025
Mail: info@morehotleads.com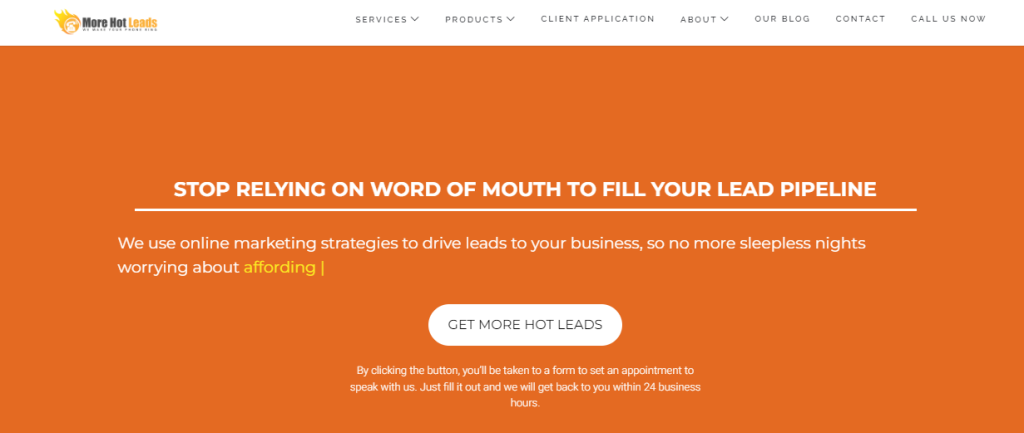 8. LOUDSPACE
Loudspace is a digital marketing and advertising agency in Winnipeg, Manitoba, Canada. They help businesses attract customers through media creation and digital advertising. They offer services such as video production, brand strategy, website development, and digital advertising.
Founder: Jon Stebbe
Registered: 2016
Address: Winnipeg, MB R3N1N7, CA
Call: +1 877-655-9678
Mail: hello@loudspace.ca

9. First Rank SEO Marketing
First rank SEO Marketing is a lead generation agency that specializes in SEO services. They offer web marketing solutions to medium and large-sized companies, both locally and globally. They offer services like single site SEO, local business SEO,video SEO, search engine domination, online reputation management, integration marketing, and Google ads.
Founder/CEO: Jacob Kettner
Registered: 2014
Address: 215-309 McDermot Ave. Winnipeg MB R3A 1T3
Call: 204-272-7265
Mail: sales@firstrank.ca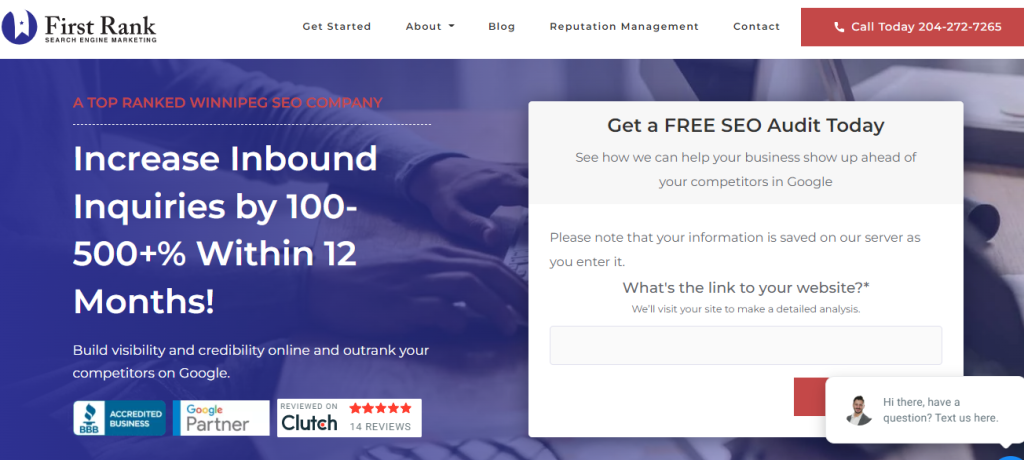 10. Metric Marketing
Metric Marketing is a digital marketing company in Winnipeg, Manitoba, Canada. They offer services like strategic planning, market research, content marketing strategy, search engine marketing, visual identity creation, campaign development, analytics configuration, conversion rate optimization, website design and development, media planning, buying and analytics, in-campaign analytics consulting and reporting , custom dashboard creation , and analytics account audits.
CEO: John McDonald
Registered: 1999
Address: 291 Garry Street Winnipeg, MB Canada R3C 1H9
Call: +1 204-889-1906
Mail: info@metricmarketing.ca
11. The SEO Hive Digital Marketing Solutions
The SEO Hive Digital Marketing Solutions is an affordable Winnipeg based full-service  digital marketing company. They offer services like custom website development, web analytics, PPC management, brand management, content marketing, local SEO, and Organic SEO. They are also members of The Winnipeg Chamber of Commerce.
Creative Head: Jason Walter
Registered: 2019
Address: 330 St Mary's Avenue, Suite 300, Winnipeg, MB R3C 3Z5.
Call: +1 (639) 999-1447
Mail: hello@theseohive.com
12. TMD Marketing
TMD Marketing is a digital marketing and web design company in Winnipeg, Manitoba, Canada. They specializes in establishing a brand's digital presence with reputation management, social media marketing, responsive website development, search engine optimization, review generation, and listings management strategies. They provide services such as advertising, web design, graphic design, branding & brand development, inbound marketing, PPC, SEO, Social Media – Management & Advertising, content marketing, and digital marketing.
Registered: 2020
Address: 500-167 Lombard Avenue, Winnipeg, Manitoba, CA
Call: +1 204 615 3599
Mail: info@tmdwinnipeg.ca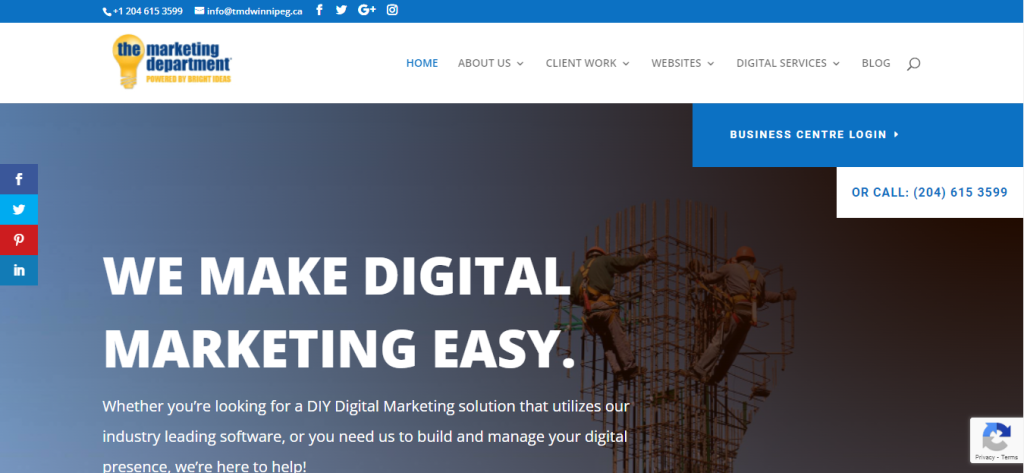 13. 6P Marketing
6P Marketing is a full-service marketing communications agency in Winnipeg, Manitoba, Canada that specializes in delivering results-oriented services. They offer services such as small business marketing, strategy, research, online and offline advertising, branding, CMS Websites, Email Marketing, and Customer Relationship Management (CRM).
CEO/President: Paul Provost
Registered: 2007
Address: 300 – 44 Princess Street Winnipeg, Manitoba R3B 1K2
Call: 204.474.1654
Mail: winnipeg@6pmarketing.com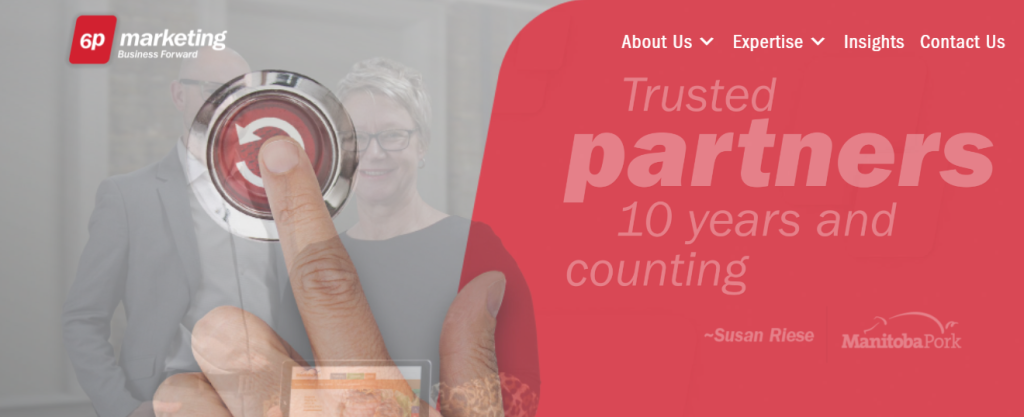 14. Stack Marketing
Stack Marketing is a full-service digital marketing and design agency in Winnipeg, Manitoba, Canada, that specializes in quality, innovation and speed. They offer services like website design, online marketing, digital branding, SEO optimisation, wordpress hosting and VPS hosting.
Founder/CEO: John Starr
Registered: 2014
Address: 330 St Mary Avenue Suite 300 Winnipeg, MB R3C 3Z5
Call: 1 (204) 312-1871
Mail: info@stackmarketing.ca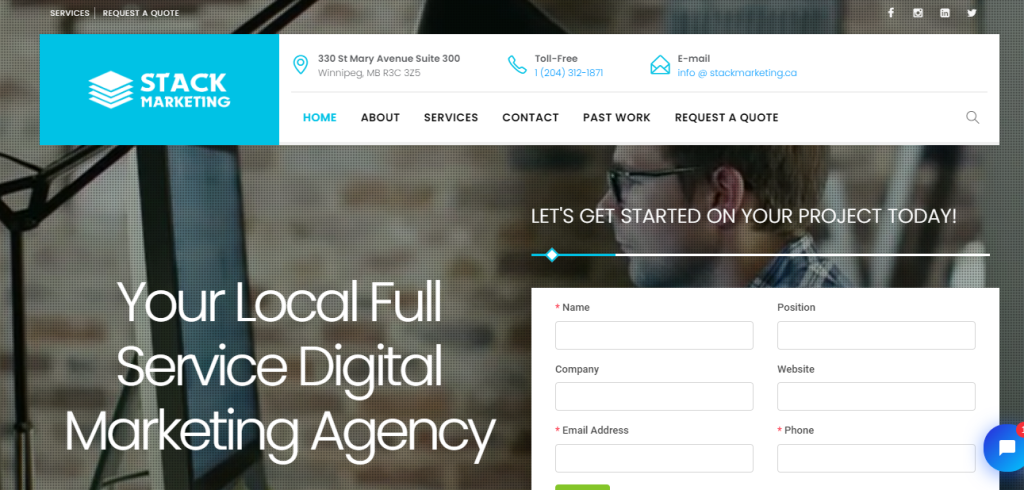 Well, as part of Zencast Media we have tried to list the best 14 digital marketing companies Winnipeg, Manitoba, Canada. We have organize the listing on Google Ranking and a host of other market research parameters. We hope this will help you find the most suitable digital marketing agency for the growth and prosperity of your business.