Top 14 Digital Marketing Companies in Saskatoon, Saskatchewan
List of  14 Digital Marketing Companies in Saskatoon, Saskatchewan
Digital Marketing Services and its Benefits
Digital marketing is the newest form of traditional marketing. It is also known as online marketing as the marketing is done online, on the web. Digital marketing is simply marketing that is done on digital platforms like social media, the marketplace and Google. Businesses utilize digital channels like search engines, social media, email and other websites to communicate with existing and potential customers.
Digital marketing uses a number of digital tactics and online channels to connect with customers where they spend most of their time. In fact, internet usage among adults increased by 5% in the last three years, according to Pew Research.
Around 73% of smartphone and internet users are active on some kind of social media- Facebook and Twitter in Canada. People from the age group 18-35 are the highest users of social networking sites than any other age group. Social media and emails are the most popular distribution channels at 94% and 76% respectively.
Besides these Canada has 33.7 million internet users in 2021 and 88% of the population access internet via mobile device. Mobile devices generate half of all website traffic globally.
And it is predicted to grow up to 96% by 2026.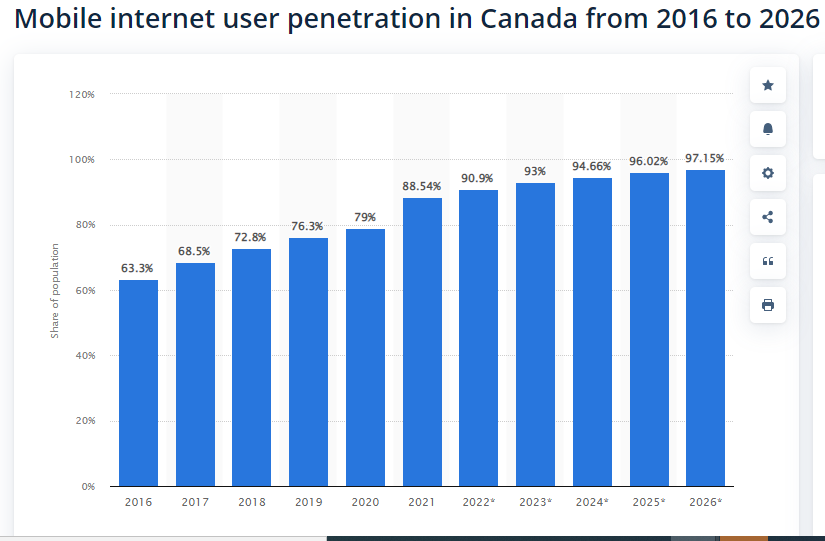 So it is essential for any business to maintain a digital or online presence to interact, communicate and reach certain target user groups.
Some of the major benefits of digital marketing:
• It is more cost-effective than outbound marketing methods.
• Digital marketing evens the playing field within a particular industry and allows you to compete with bigger brands.
• Digital marketing is measurable.
• It's easier to adapt and change a digital marketing strategy.
• Digital marketing can improve the conversion rate and the quality of your leads.
• Engages audiences at every stage.
Scope of digital marketing in Saskatoon, Saskatchewan, Canada
Like any other booming profession, digital marketing is a thriving profession in Canada and this trend will continue in the future as well. This has led to the creation of job opportunities. As the internet penetration is as high as 90% digital marketing will grow exponentially.
There are about 5282, 4922, 727, and 4000+ digital marketing jobs listed on Indeed, Workopolis, LinkedIn and Monster respectively.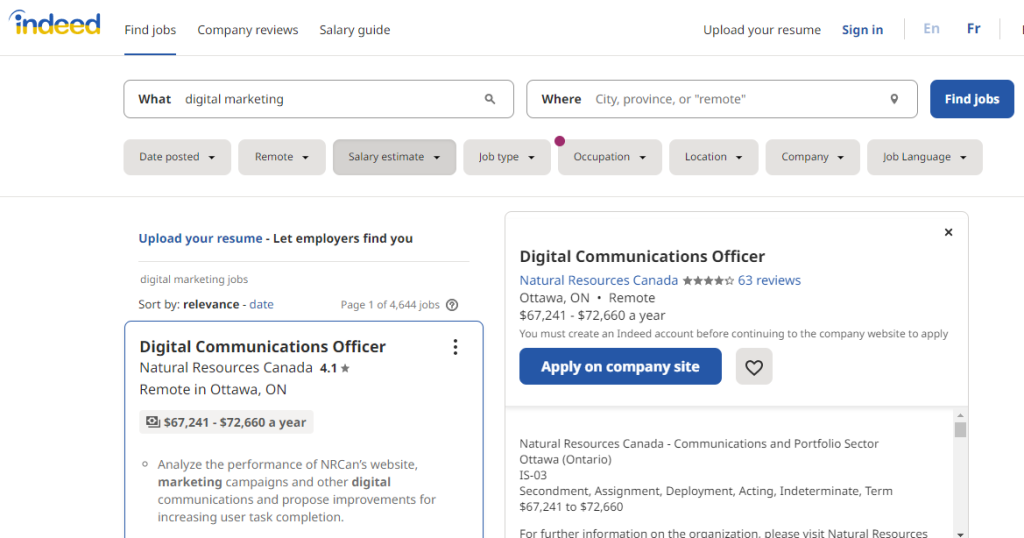 The median salary of a digital marketing job is somewhere between CAD $53,257 and CAD $68,000. The highest-paying jobs are digital marketing manager, SEO and SMM.
1. Zencast Media
A company is known for its brilliant online branding strategies that are aligned with the unique needs of clients from different industry verticals. Alongside a strong and credible competitor and market research, the company specializes in brainstorming and developing ideas that will assist the clients to achieve their goals at the desired scale. Other than Digital Marketing, Zencast offers Mobile application development, website design and development and graphic designing. Zencast's finesse and dedication to delivering excellence have made it a trusted name in the Canadian Digital Marketing sector.
CEO: Rajkumar Prasad
Registered: 2013
Address:
1526 LOMA AVE LONG BEACH, CA, 90804, US
Call: +1 855 962 4420
Mail: info@zencastmedia.com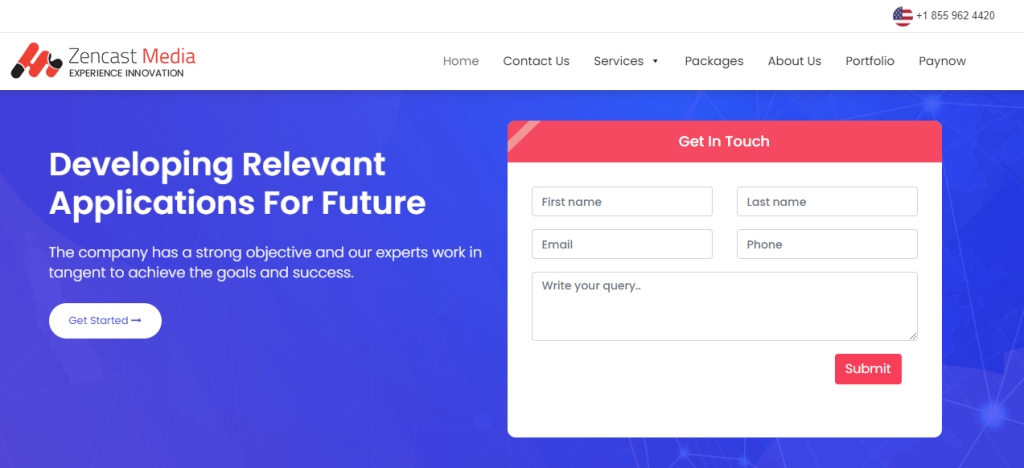 2. STEALTH Media –
Stealth Media is a full-service web design and digital marketing company in Saskatoon, Saskatchewan that offers web design, marketing products and data-driven strategy. They provide services such as web design, SEO, Video and photo, reputation management, social media, traditional media and print and digital campaigns. They also have the exposure of working with organizations like Deloitte.
COO/ Managing Director: Ryan Janzen
Registered: 2006
Address: 15 Innovation Blvd, 210, Saskatoon, Saskatchewan S7N2X8, CA
Call: (306) 978-9018
Mail: hello@stealthmedia.com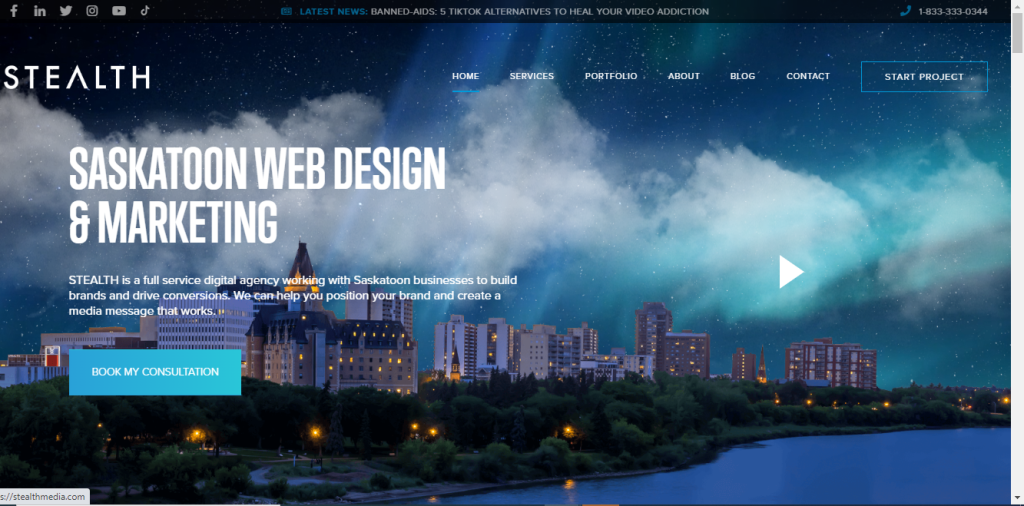 3.  OpenSail Digital Agency – Digital Marketing
OpenSail Digital is a leading Saskatoon based digital marketing agency. They offer services such as organic social media, social media ads, Google ads, Amazon Ads, web design, content design, graphic design, photo & video and analytics & pixel.They also offer 3D animation and video for social media advertising.
CEO: Derrick Swanson
Registered: 2014
Address: 700-750 Spadina Crescent East Saskatoon, SK
Call: 306-500-3300
Mail: info@opensail.com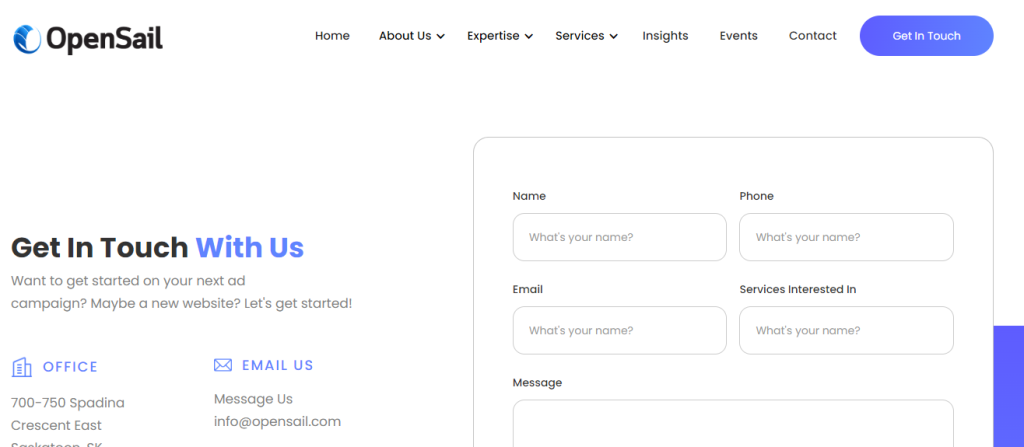 4. FormativeLabz
FormativeLabz is a Saskatoon based full-service digital marketing, web development, and graphic design agency. They provide services like graphic designing, content marketing, SEO, social media marketing, web design and development and mobile app development. They also work in the US, Middle East, and India.
CMO: Vijay Nair
Registered: 2020
Address: 435,Eaton Lane, Saskatoon, CA
Call: +1 639-384-2212
Mail: formativelabz@gmail.com
5. Zeal Media Inc.
Zeal Media is a web design company serving small businesses across Canada with complete marketing strategy through website development, SEO, ecommerce, graphic design, branding and logo design. They have had the exposure of work for multiple industries.
CEO: Ryan Boutin
Registered: 2011
Address: 1736 Quebec Avenue, 36, Saskatoon, Saskatchewan S7K 1V9, CA
Call: 888-454-0620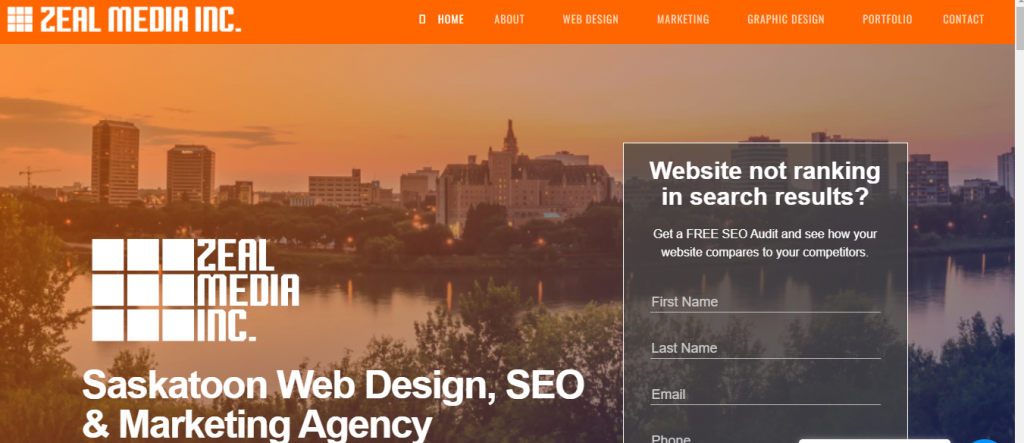 6. Trusted Marketing Services
Trusted Marketing Services a full service Saskatchewan marketing agency. They offer web design, social media management, marketing strategy, graphic design, and video services. They are ranked Top 3 advertising agencies in Saskatoon by Three Best Rated in 2019. They are also rated five stars by Google Rating.
CEO: Sara Wheelwright
Registered: 2014
Address: 310 Wall St #205, Saskatoon, SK S7K 1N7
Call: 306.244.4153 OR +1 306-244-4153
Mail: marketing@trustedcanada.com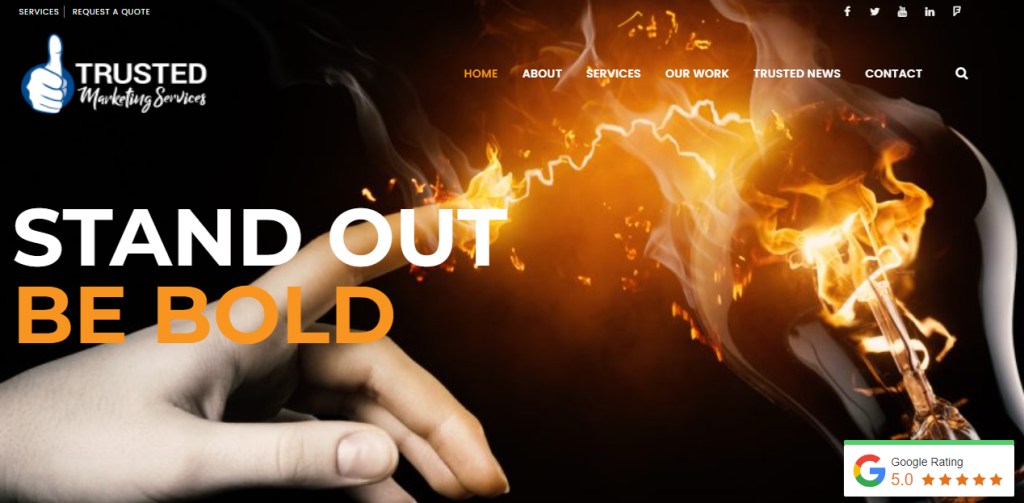 7. Voice X Marketing Agency
Voice X is a full service marketing agency. Their key areas of services are SEO, Voice SEO, web design, Google Ads, social media ads, funnel building, chatbot development, content marketing, social media posting, lead generation and general IT support. They are partners with Google, Bing, Facebook, and Instagram. They have an working experience of fifteen years.
Founder/CEO: Matt Jordan
Registered: 2020
Address: 8810 Hincks Lane, Regina, SK S4Y0B8, CA
Call: 3062162671
Mail: info@voiceboxdma.com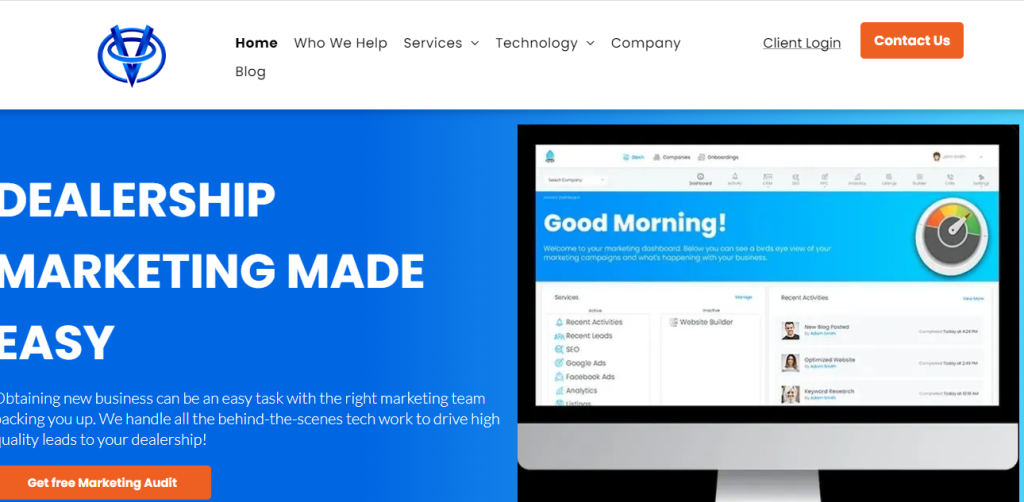 8. Clash Copy Corp Marketing Solutions
Clash Copy is a marketing agency providing high-quality content for the IT industry. This includes MSPs, SaaS organizations, and new businesses in the technology industry. They offer services like SEO, Graphic design, social media ads, Email campaign, ebooks, infographics, lead generation and social media post.
CEO: Clare Schell
Registered: 2020
Address: 126 Frobisher Crescent,
Saskatoon SK S7K 4Y5
Call: 1-833-632-6047
Mail: sales@clashcopy.ca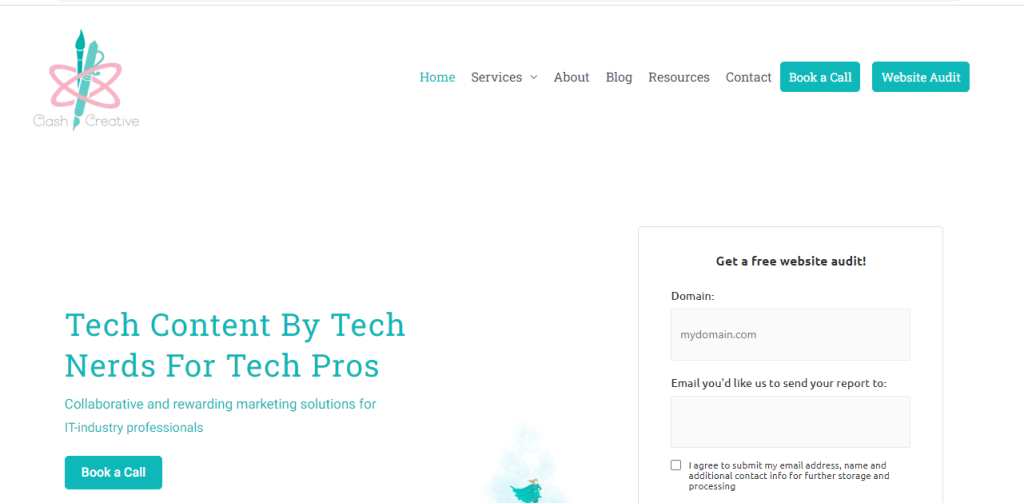 9. Phoenix Advertising Group
Phoenix Advertising is a full-service agency that works with brands in Saskatchewan, Alberta, and Western Canada on advertising, branding and design. They offer services like branding, web development, advertising, online advertising, visual identity, and integrated campaigns. They have extensive experience of over twenty years.
CEO/President: Pam Klein
Registered: 1982
Address: 195-1621 Albert Street Regina, SK, Canada S4P 2S5
Call: +1 306-585-9500
Mail: powersthatbe@thephoenixgroup.ca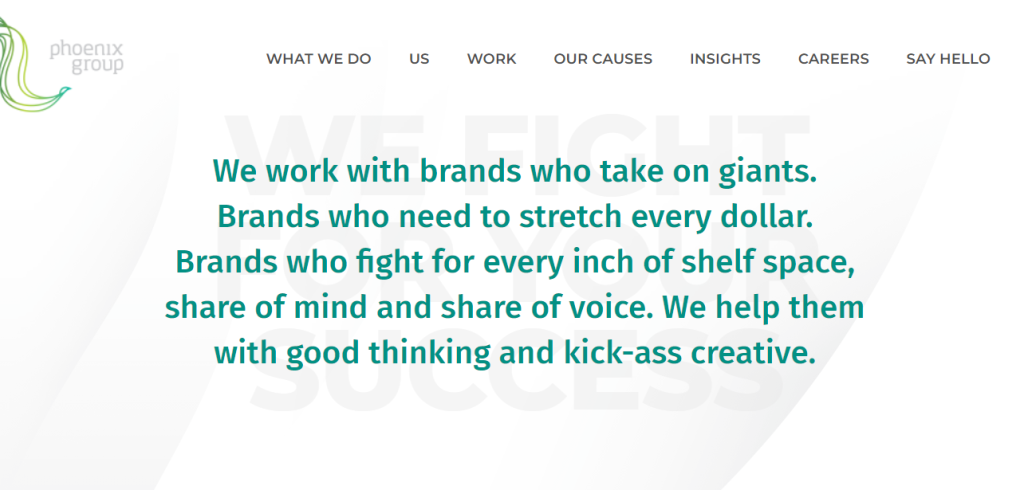 10. unINK Marketing & Creative Agency
unINK is Saskatoon based marketing and creative agency that strategize, develop, build, execute, analyze and adjust marketing strategy for the digital world. They provide services like website development, online advertising, creative design, social media management and graphic design. They are accredited with a lot of awards like Hermes platinum awards and the Three Best Rated.
Founder/CEO: Dustin Ratzaff
Registered: 2013
Address: 203 – 220 20th St W, Saskatoon, SK S7M 0W9
Call: (306) 700-5105
Mail: hello@unink.ca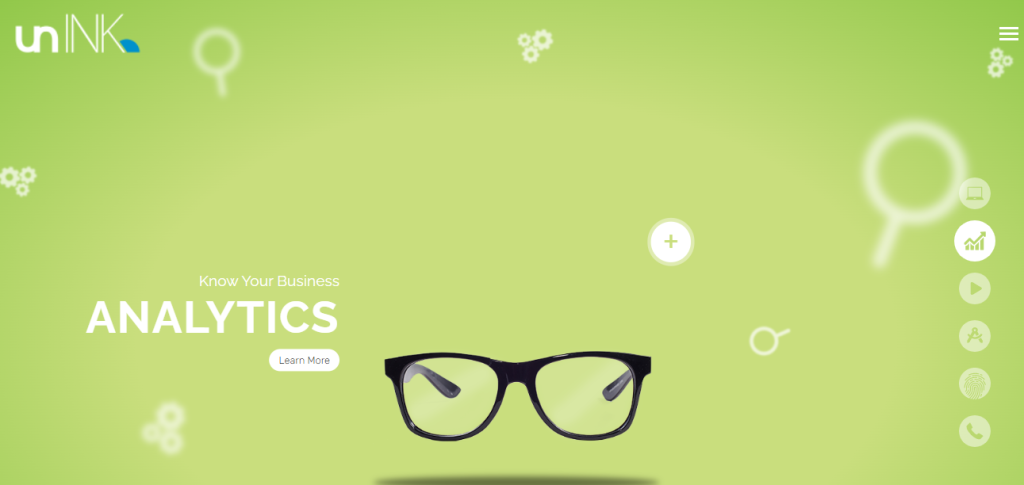 11. Blue Moose Media
Blue Moose Media is a Saskatchewan based award-winning social media and digital marketing training, consulting and Speaking. Their services include a four-day Digital Marketing Certification, social media and digital marketing training, private consulting and coaching, and public speaking on a broad range of topics related to social media and digital marketing. Their key services are Branding, content development, audit & analytics and digital marketing training and consulting.
CEO + Co-Founder: Travis Low
Registered: 2016
Address: 227 21st St E, Saskatoon, SK S7K 0B7
Call: 306.250.7782
Mail: contact@bluemoosemedia.com

12. Saskatoon Media Group
Saskatoon media is a Saskatoon based multi-platform media company, serving local businesses to potential customers through radio and digital offerings. Their key services are advertising, marketing, small business, events, radio and digital marketing. They also have their own radio stations-92.9 the Bull, YOUR Country Station and more.
CEO: Darren Dupont
Registered: 2007
Address: 219 Robin Crescent, Saskatoon, S7L 6M8
Call: 306 244 1975
Mail: webadmin@saskatoonmediagroup.com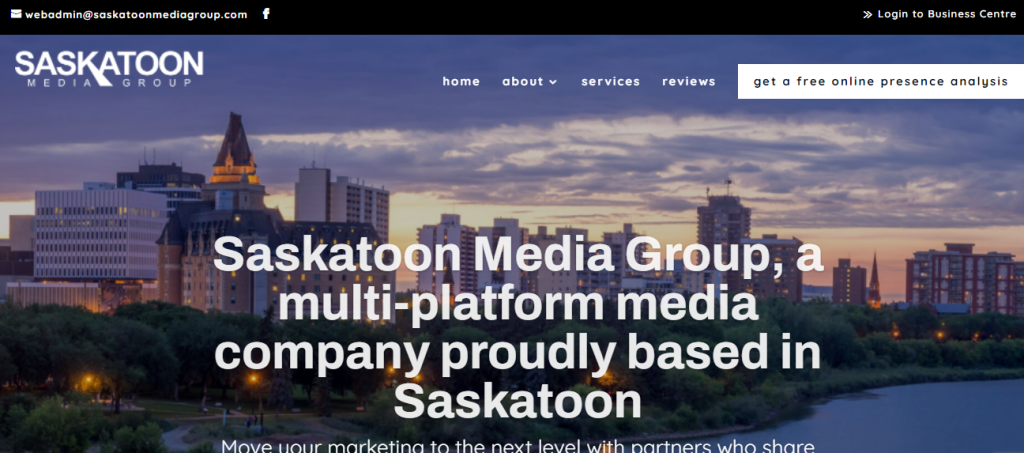 13. Netnotic Marketing Inc.
Netnotic Marketing is a full-service digital marketing agency that provides digital marketing strategy development and execution of SEO, Google Ads and website development. Owner Galen Sonntag of Netnotic Marketing is a Google Ads Certified Professional.
CEO/Owner: Galen Sonntag
Registered: 2011
Address: 543 Scissons Cres Saskatoon, SK S7S 1A6
Call: 306-371-4595
Mail: galen@netnotic.com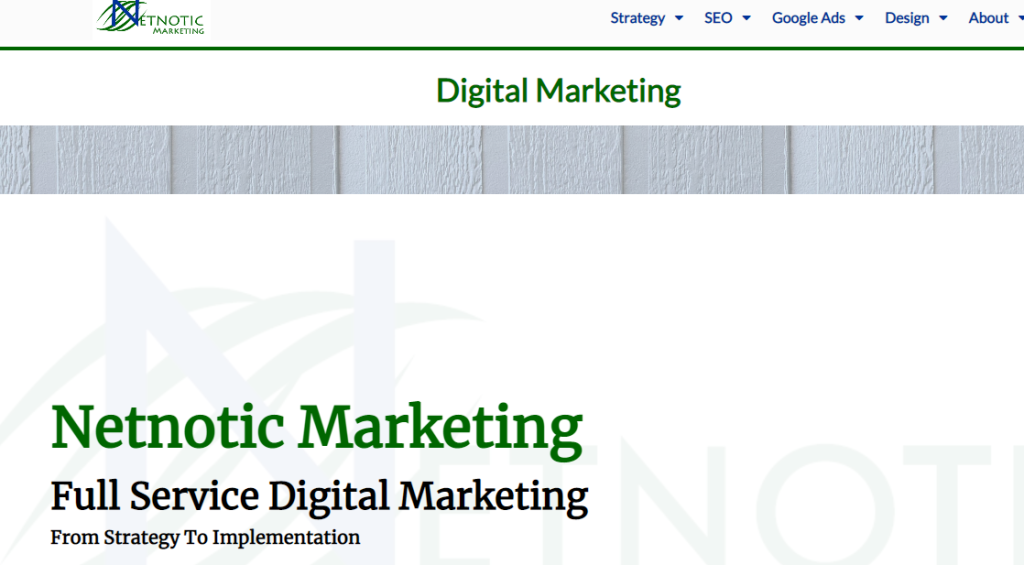 14. YasTech Developments, Inc.
YasTech is a trusted Saskatoon based web design company that helps businesses grow through strategic, custom websites, marketing and SEO. Their key services are web design, software development, website applications, online marketing, social media marketing, branding, graphic design, mobile app development and SEO.
CEO/President: Michael Yasieniuk
Registered: 2007
Address: 2222 Ave C N, Saskatoon, Saskatchewan S7L 6C3, CA
Call: +1 306-249-9609
Mail: info@yastech.ca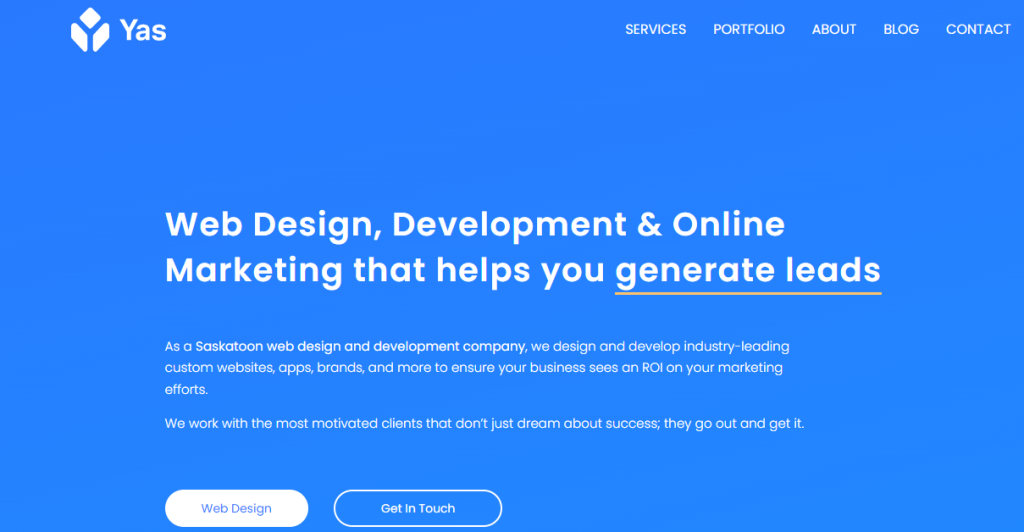 Wrapping it up!
Zencast Media has listed the above on a variety of parameters online and offline. If you are looking for a Digital Marketing agency you can check them up and decide for yourself which one to choose to boost traffic and grow your business.