Top 14 Digital Marketing Companies in Montreal, Quebec
List of Top 14 Digital Marketing Agencies In Montreal, Quebec
The recent past events across the globe have highlighted the importance of digital marketing more than ever before and hence, there is no logic behind denying the need and contribution of digital marketing agencies in today's world.
Businesses today undoubtedly benefit a lot from digital marketing services in Canada, which include attracting potential customers, brand recognition, amplifying reach across various social media channels and more.
In fact, today, people are enthusiastically looking to create a career in this industry. From being a content writer to being a graphic artist, the online market is brimming with the demands of creative branding. The digital marketing firms in Montreal, Quebec require all sorts of creative and technical professionals who will help them to achieve their digital goals.
In this informative blog today, Zencast Media has brought you a credible list of the top 14 digital marketing firms of Montreal, Quebec, to guide you towards taking the right choice.
Zencast Media believes in serving its clients with custom strategies that are designed in accordance with unique business needs. The company analyses the approaches of businesses and gauges the trends and stats of the industry. The team of talented professionals dive deep to discover the processes and methods to keep clients floating in success and growth amidst the cut-throat competitive scenario.
Ceo: Rajkumar Prasad
Registered: 2013
Call: +1 855 962 4420
Mail: info@zencastmedia.com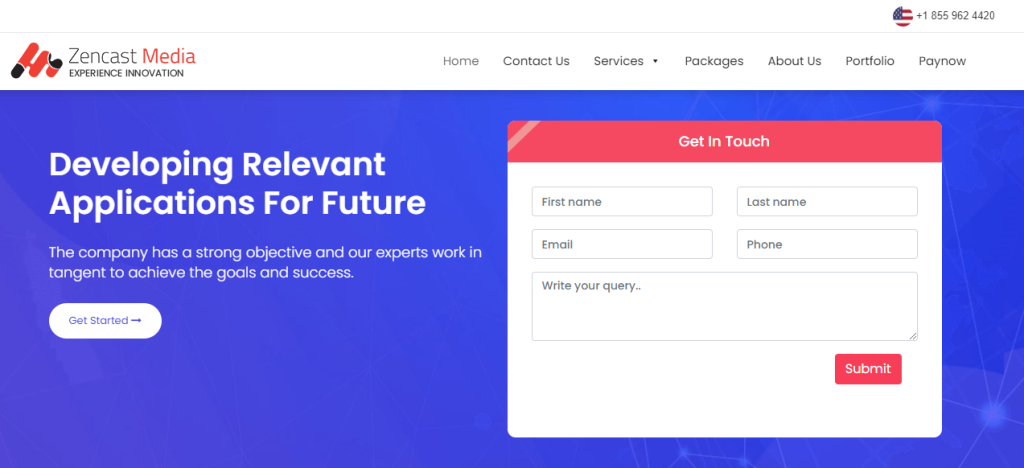 2. Momentuum
They listen, they design and they execute. Momentuum believes that the very 1st step in travelling towards the path of success online.  They are different from the competitors because Momentuum believes in taking a different approach to different clients. They remove pain, stress, anxiety and overburden from the entire process of online branding.
President: Matt Yeatman
Registered: 2009
Address: Momentuum BPO Inc, 73 Richmond St W Suite L06, Toronto, ON M5H 4E8
Call: +1 (877) 870 8875
Mail: info@momentuum.com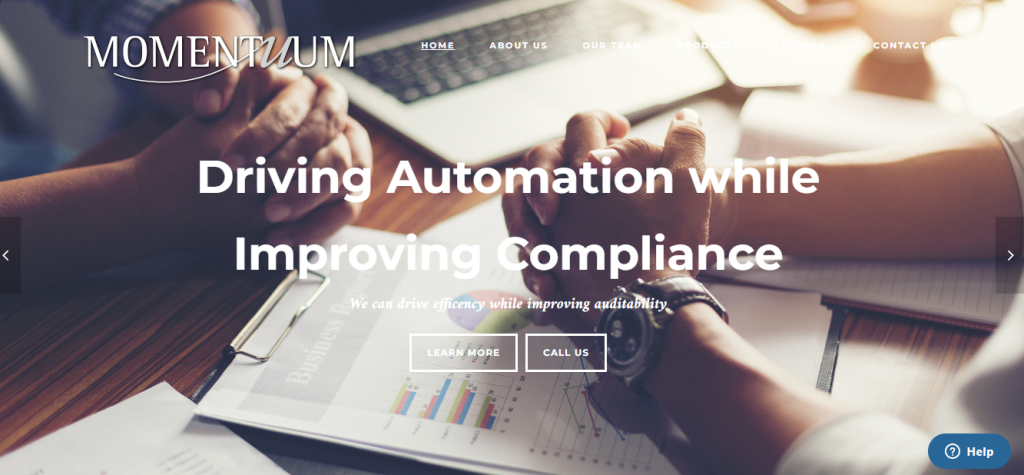 3. BlueHat Marketing
One of the top-rated Montreal-based SEO and Internet Marketing Agency which has been at the forefront of delivering excellence for every project. They comprise a team of talented professionals from marketing, tech and designing backgrounds who collectively keep their clients ahead of every curve.
Chairman and CEO: Fadi Azba
Registered: 2009
Address: 5500 Avenue Royalmount suite 110, Mont-Royal, QC H4P 1H7
Call: (514) 564-5553
4. Rablab
The company functions as Canad's one of the top digital marketing companies with expertise in Programmatic, Amazon Ads, Display Ads, YouTube Ads, Paid Search Ads, Social Media Ads, SEO and more.
Co-founder: Nicolas Rabouille
Registered: 2015
Address: 7236 Waverly St. #221, Montreal, QC H2R 0C2
Call: 514.317.6764
Mail: info@rablab.ca
5. TTBA Group Inc
For custom strategies that are data-driven and result-oriented, TTBA Group Inc has been a trusted name by various businesses that aimed at achieving stable and consistent business success. They deliver excellence for every project after understanding the exact needs of the clients.
CEO: Konstantin Kostychuk
Registered: 2014
Address: 5538 Rue St-Patrick, Montreal, QC, Canada
Call: +1 (514) 700-5591
Mail: info@ttbagroup.com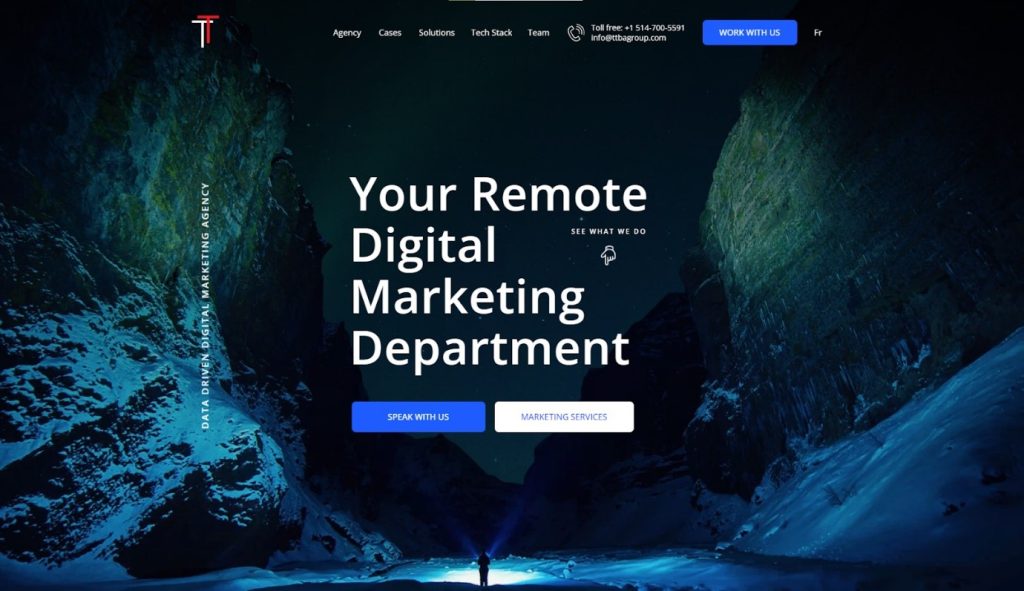 6. Digitad
The company was created with the purpose of delivering high-value results in web marketing that too at affordable prices. A lot of businesses have been immensely benefited with their cutting-edge strategies backed by commendable transparency at every level.
Director: Tommy Delorme
Registered: 2015
Address:
5605 Avenue de Gaspé, Suite 703, Montreal, QC H2T 2A4
Call: (438) 796-4389
Mail: jeremie@digitad.ca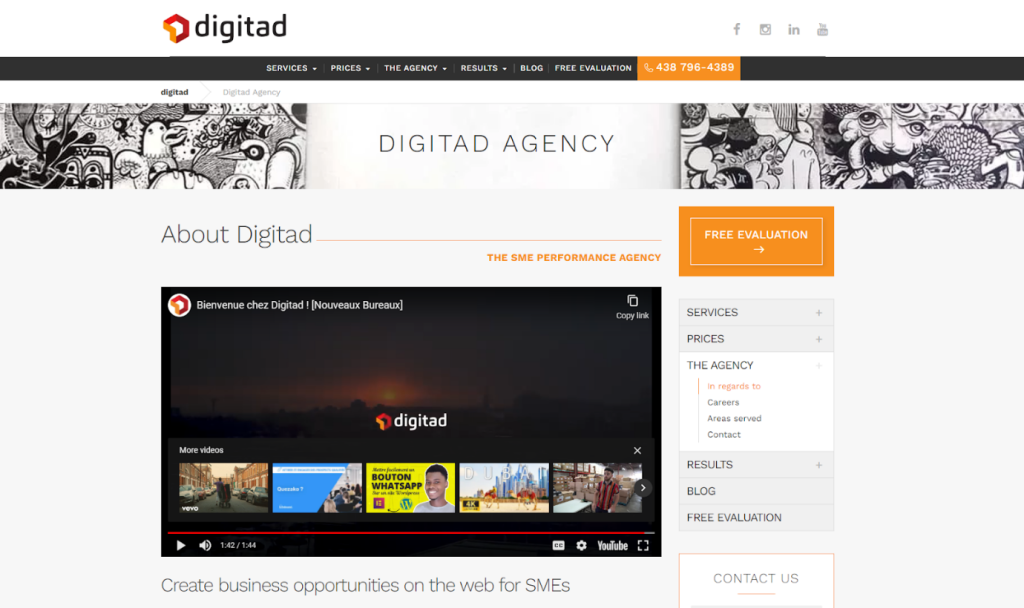 7. Ignite Visibility
The company is dedicated to results, responsiveness and relationships and is a full-service digital marketing agency. Its mission is to provide the most effective digital marketing solutions to various industry verticals that provide success, profit and growth.
CEO & Co-Founder: John Lincoln
Registered: 2011
Address: 4250 Executive Square, Ste. 100, La Jolla, CA 92037
Call: 619.752.1955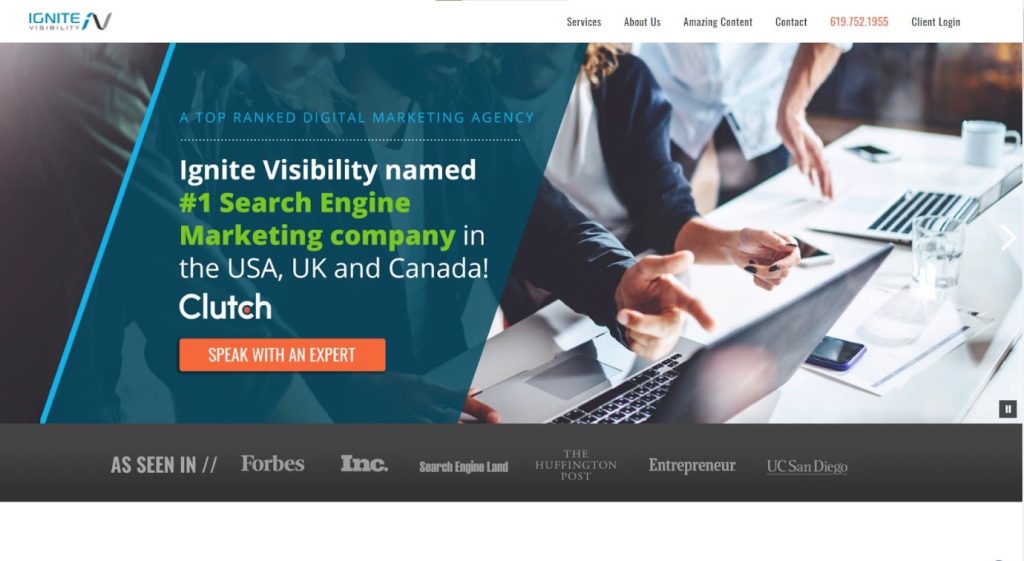 8. Frenzr Social Media Agency
A company consisting of passionate, innovative and raw people who design strategies that are engaging, meaningful and authentic – perfect for the social media achievement goals. They hack growth for their clients with the power of unparalleled concepts of content.
Founder: Mariella Katz
Registered: 2015
Address: 430 RUE SAINTE-HÉLÈNE, #302, MONTRÉAL, QC, H2Y 2K7, CANADA
Call: (514)945-8895
9. CyberPublicity
CyberPublicity is a versatile firm that provides cutting-edge solutions for AI and unparalleled web-marketing strategies. For more than a decade, it has been able to make its clients chart-toppers of the search engine with consistent goal achievements and stability.
Owner: Benjamin Paradis
Registered: 2004
Address: 625 René-Lévesque Blvd W, suite 900, Montreal, QC, H3B 1R2, Canada
Call: 1-800-928-0869
10. Omnivision Design
Omnivision is Canada's one of the leading online marketing companies whose primary focus is SEO. Its offerings also include corporate video production, branding, Social Media optimisation, graphic designing & print designing.
Owner: Andreas Deligeorge
Registered: 2005
Address: 106-7470 Sherbrooke W. Montreal, Quebec, Canada H4B 1S5
Call: (514) 655-6276
Mail: info@omnivisiondesign.com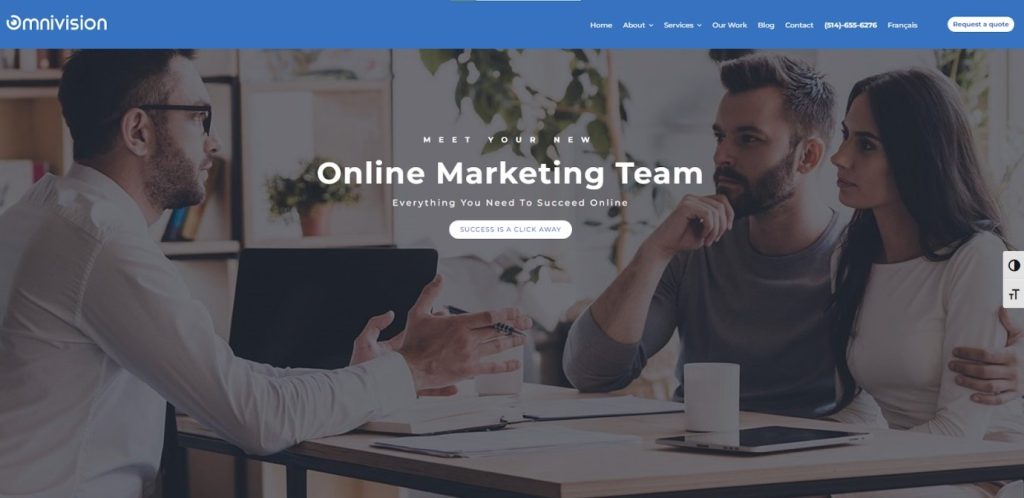 11. Expandify Marketing Inc.
The company takes its pride in generating unbelievable sales leads by using remarkable concepts of online advertising. Expandify marketing empowers brands to scale their revenue with paid traffic and eventually become industry giants.
Co-Founder, COO, Vice-President & Treasurer: Jonathan Durante
Registered: 2017
Address: 2300 Boulevard Alfred Nobel, Saint-Laurent, QC, H4S 2A4
12. Courimo
Courimo is an award-winning Montreal based Digital Marketing agency that helps businesses of all sizes achieve their digital growth goals. They have specialisations in Google Ads, Social Media management, website design and development and more.
Founder & CEO: Elie Wahnoun
Registered: 2018
Address: 107-2020Route, TransCanadienne, Dorval, QC, H9P 2N4
Call: 1-877-513-2393
Mail: info@courinmo.com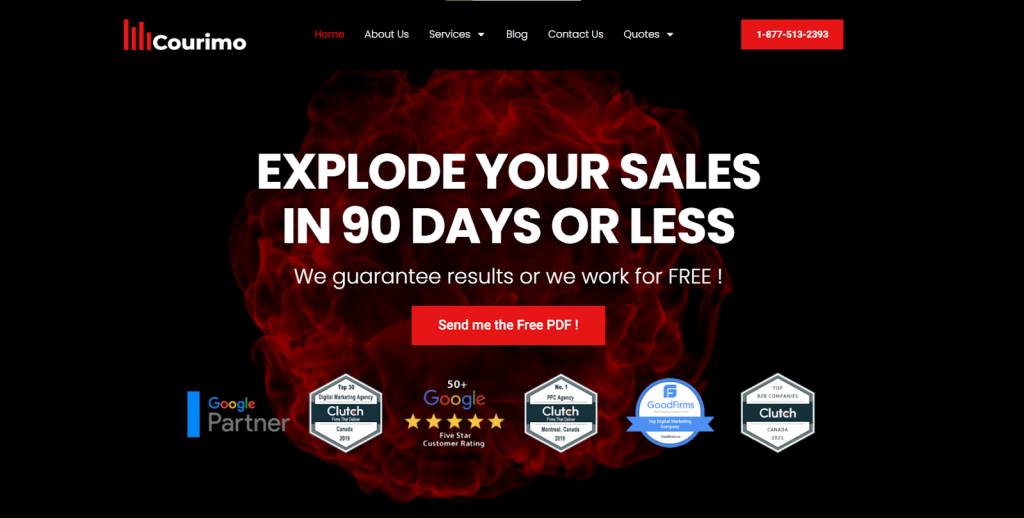 13. K6 Agency
K6 Agency's purpose is to explore, innovate and create relentlessly for their valuable clients to lead the competitive market. The company, since many years, has helped hundreds of clients within and outside Canada fulfil and achieve their digital growth goals with unparalleled concepts and strategies.
Python Engineer & Developer: Sucwinder Derise
Registered: 2021
Address: 5455 Avenue de Gaspé, suite 701, Montréal, QC H2V 2A1
Call: (438) 600-2311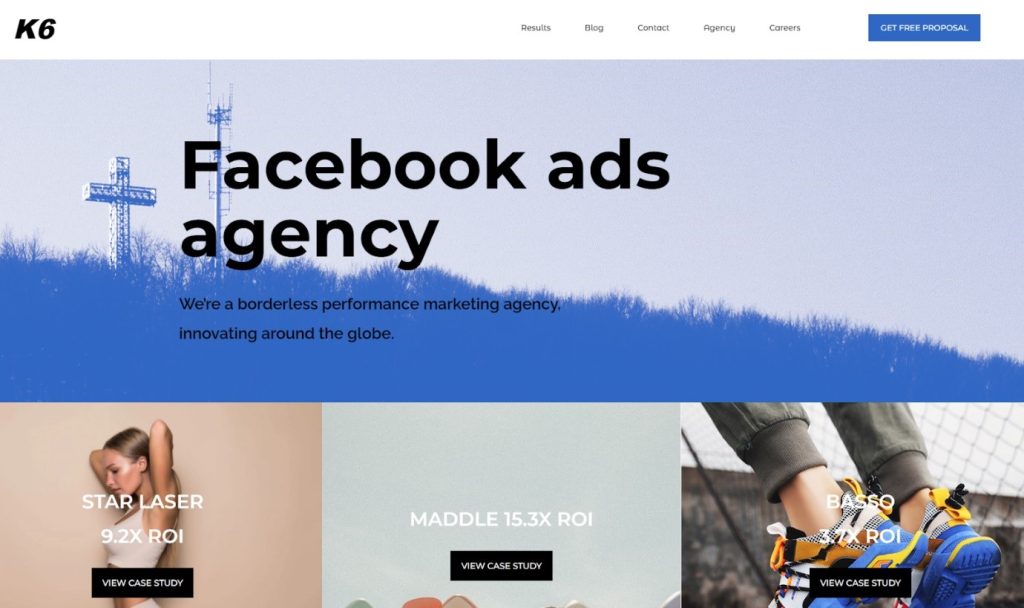 14. AA Digital Marketing
AA Marketing's strategies for business' digital growth are sure to impress people. Their solutions provide people a deeper understanding of the clients' business through multi-platform campaigns that drive engagement.
CEO: Isai Artiga-Alvarez
Registered: 2020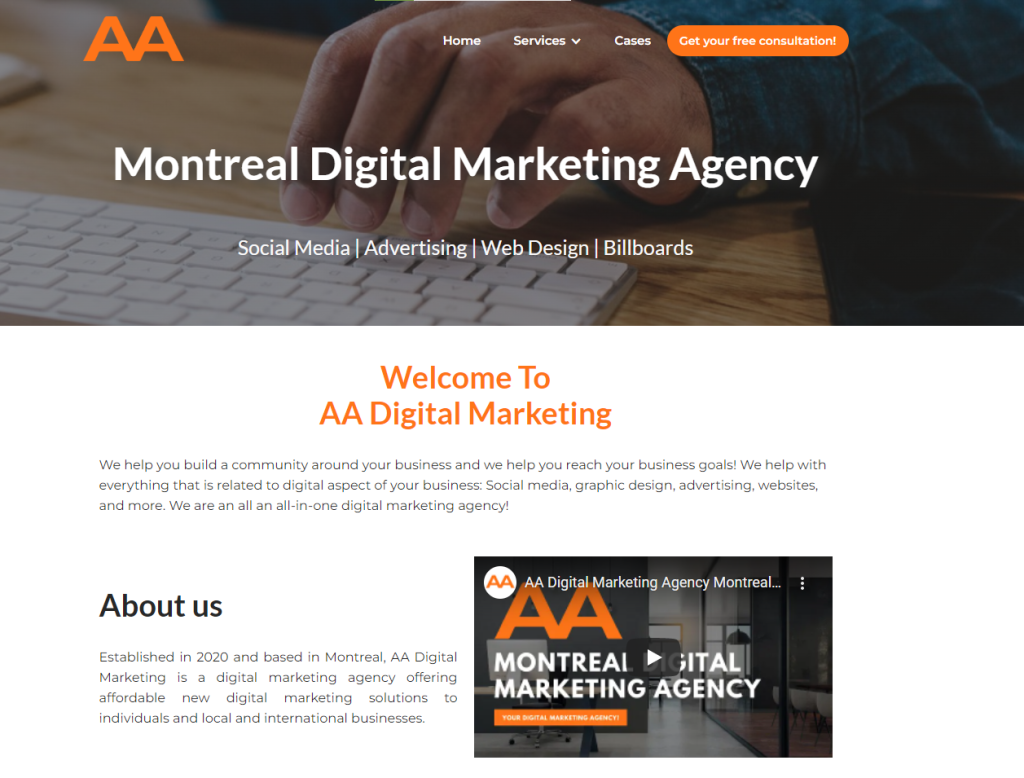 Conclusion
Well, that's it! Zencast Media has listed some of the most popular digital marketing companies in Montreal, Quebec with the hope that this list will help you in choosing the right agency, aligning with your requisites.