Top 13 Digital Marketing Companies in Halifax, Nova Scotia, Canada
Why is Digital Marketing so Important?
Digital marketing is the name given to the marketing done on digital space or online. It is also known as online marketing.
Businesses are constantly looking out for newer digital marketing channels like search engines, social media, email, and other websites to promote and connect with the existing clients and target audience. This also includes communication through emails and other multimedia messages.
As the internet has taken the world by storm, the participation of people on these online platforms has increased manyfold. There are around 36 million internet users in Canada. Canada has a high internet penetration, at 96%, due to which the number of social media users has increased to 33 million. The annual growth in social media users is 3.4% which is equivalent to 1.1 million. It is important to note that users in Canada are switching from desktops to mobile or tablets, further increasing social media usage. The number of Mobile Internet users has reached 31.90 million, that is 86.5% of the total population in Canada.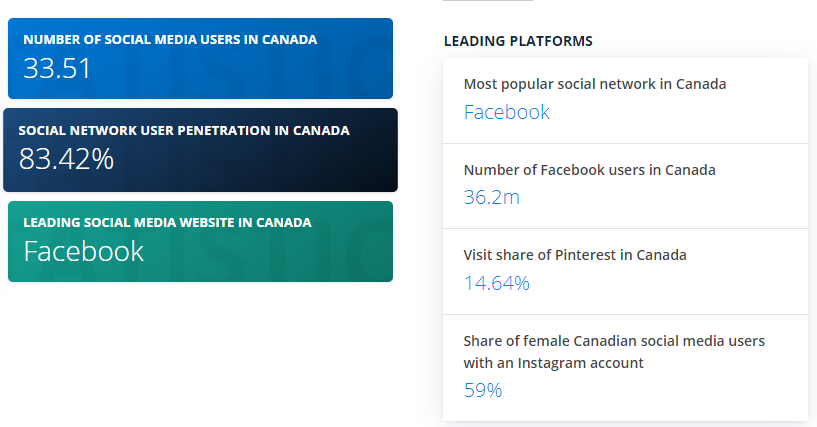 So, businesses are essentially taking up digital marketing as a means to reach, communicate and connect with the target audience. Social media, search engines and the marketplace help marketers target user groups with relevance to brands, products and services.
Some pointers on how Digital Marketing helps businesses in Halifax, Nova Scotia, Canada 
Marketers have turned to digital marketing as an effective tool to promote and market their brands and products. Digital Marketing helps small and medium-sized businesses in a variety of ways. Some of the most commonplace benefits are as follows-  
Online presence

– Customers' awareness of a particular business is essential as it will prompt them to check out the products and services online along with the details and specifications. Without an online presence potential customers are not likely to check out the business.

Reaching the target audience

– Customers are all online. Around 85% of adults in Canada are online and are active on social media platforms. More than 80% of the Canadian population has a Facebook account. Thus a large chunk of the population is online. And it is the best space to reach the target audience.

Helps users to find businesses online

– Since more audiences are online, it is very plausible that they are aware of the business and are actively looking out for details like product specification, discount rates, services, etc.

Trustworthiness of the business

– A business without an online presence will be deemed as lacking trustworthiness. Earlier this was not the case. But with the advent of this digital era customers' impression is either made or broken by the business's online presence or absence.
The List-
Zencast Media
A company is known for its brilliant online branding strategies aligned with the unique needs of clients from different industry verticals. Alongside a strong and credible competitor and market research, the company specializes in brainstorming and developing ideas that will assist clients in achieving their goals at the desired scale. Besides Digital Marketing, Zencast offers Mobile application development, website design and development and graphic designing. Zencast's finesse and dedication to delivering excellence have made it a trusted name in the Canadian Digital Marketing sector.
CEO: Rajkumar Prasad
Registered: 2013
Address: 1526 LOMA AVE LONG BEACH, CA, 90804, US
Call: +1 855 962 4420
Mail: info@zencastmedia.com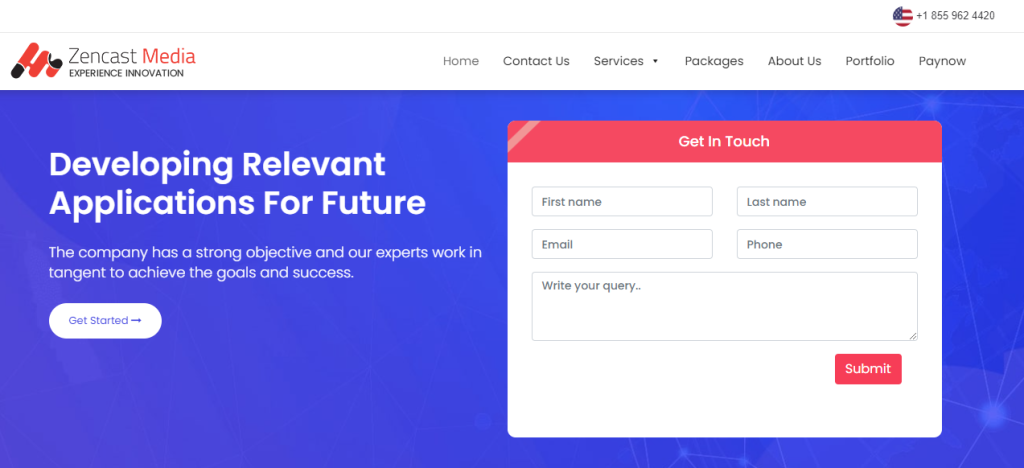 2. Revolve
Revolve is a full-service branding and digital marketing company Halifax, Nova Scotia serving clients across Canada and the USA. They are one of Canada's premier branding and marketing agencies. They provide branding consultation, advertising, design, strategy, media buying, web development, corporate social responsibility and public relations.
CEO: Phil Otto 
Registered: 1986
Address: Suite 225, 200 Waterfront Drive, Bedford, Nova Scotia B4A 4J4, CA
Call: +1 902-835-3559
Mail: info@revolve.ca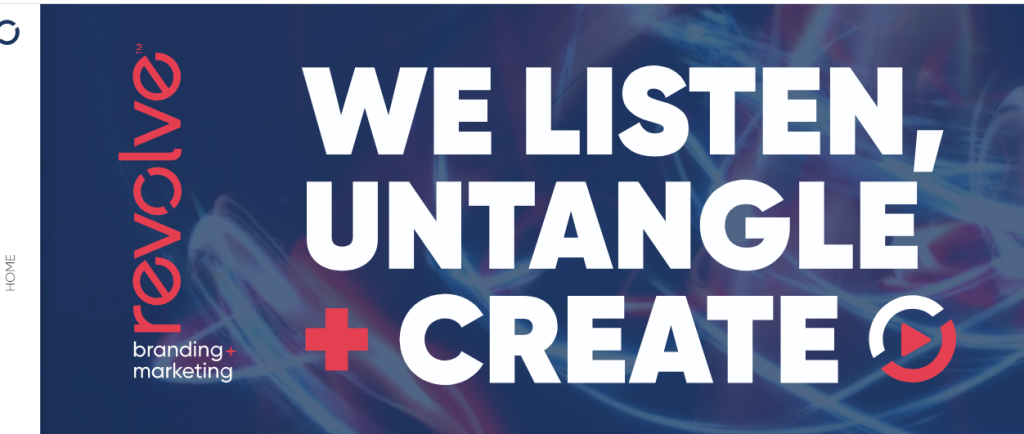 3. Social Spike Marketing Group
Social Spike is  a digital marketing company in Halifax, Nova Scotia that helps businesses rank on Google and improve their online visibility. Their services include Social Media Marketing, web design, online marketing, SEO, content writing and SEO consultation.
CEO/President: John Cody 
Registered: 2015
Address: 609-569 Washmill Lake Dr. Halifax, NS B3S0E3
Call: +1 (902) 710 8063
Mail: info@socialspike.ca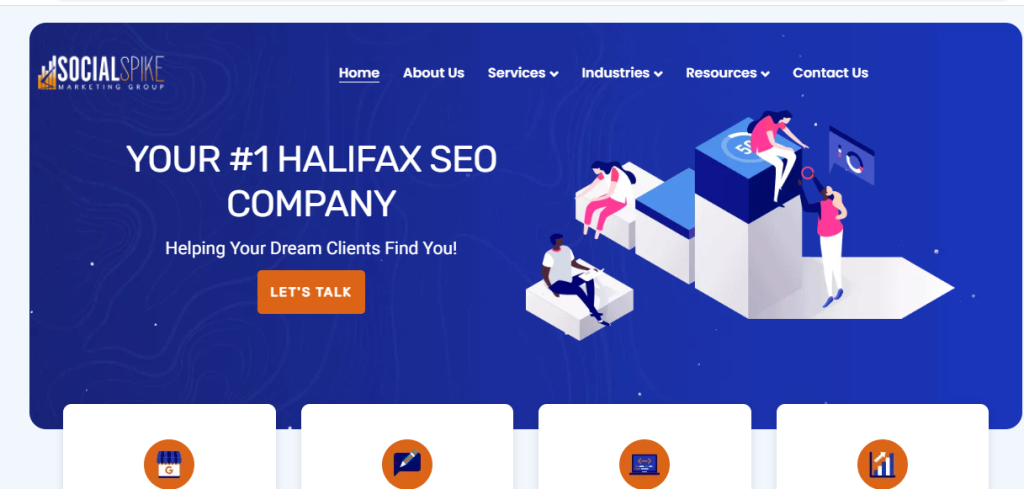 4. Grandway Marketing
Grandway Marketing is a digital marketing company in Halifax, Nova Scotia that specializes in web design, SEO, E-commerce, graphic design and branding. Their key services are web design, web development, WordPress, SEO, email marketing, branding, graphic design, logo design, web maintenance, eCommerce and digital marketing.
Founder & CEO: Nic Stana
Registered: 2017
Address: 2021 Brunswick St, Suite 219M, Halifax, Nova Scotia B3K 2Y5, CA
Call: 902-982-1442
Mail: hello@grandwaymarketing.com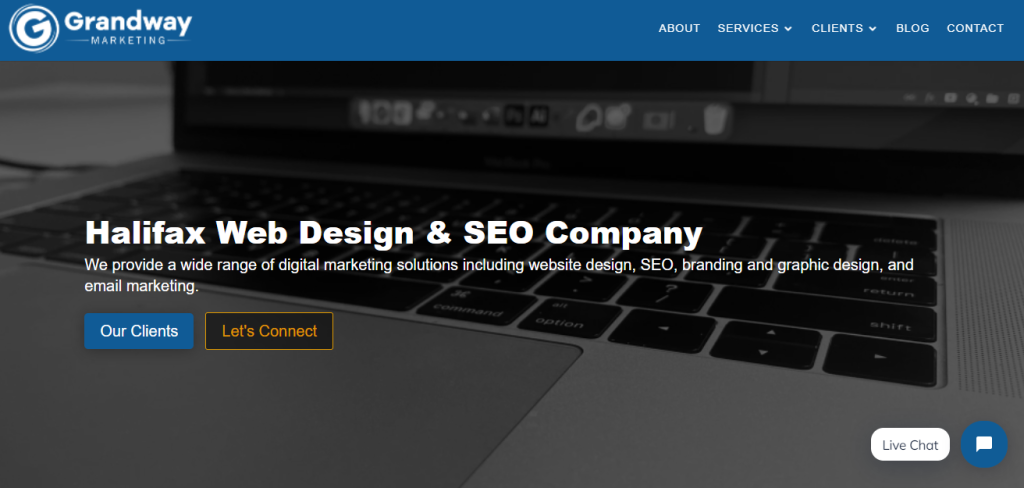 5. Red Ear Media
Red Ear Media is a Halifax based web design and digital marketing company, that provides custom website design and GoogleAds, Facebook Ads account management. They offer services such as Adwords, web design, WordPress, PPC, website development, SEM, SEO, logos, branding and graphic design.
CEO/President: Tracy Milsom
Registered: 2014
Address: 433 Sheppards Run, Beechville, Nova Scotia B3T2G6, CA
Call: 902.410.1971  
Mail: info@redearmedia.ca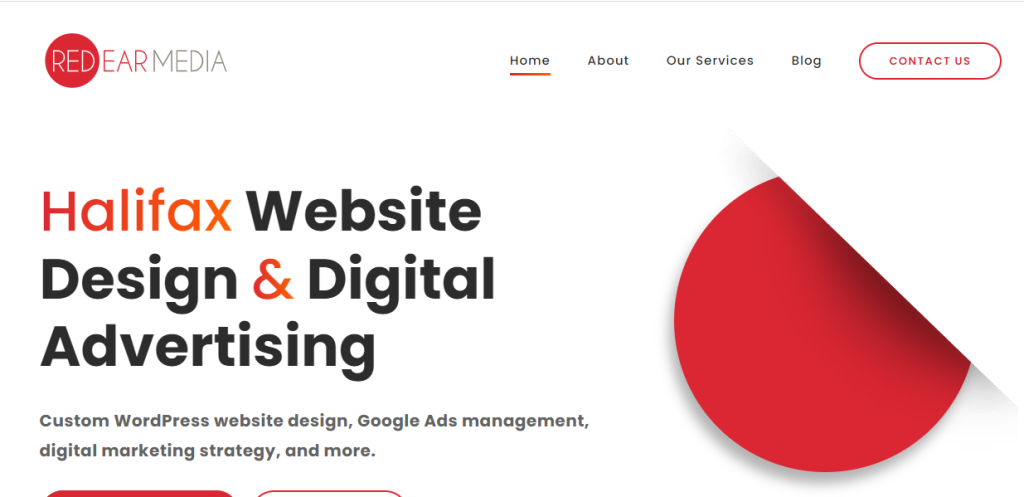 6. VERB Interactive
VERB interactive is a Halifax based conversion-focused digital marketing agency, specializing in solutions for the travel and hospitality industry. They offer services like digital marketing, website and mobile app development, SEO, paid search advertising, social media marketing and analytics campaign.
President & CEO: Andy Maclellan
Registered: 2004
Address: 1656 Barrington Street, 5th Floor Halifax, Nova Scotia B3J 0C2 Canada
Call: 902.444.7656
Mail: sales@verbinteractive.com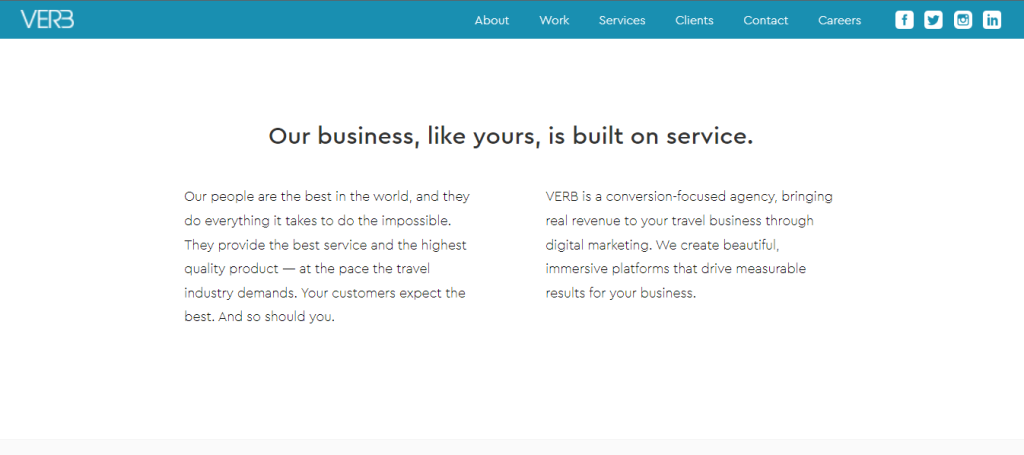 7. Nova Digital
Nova Digital is a Halifax based digital marketing agency, specializing in SEO and web design. They offer services such as digital strategy, SEO, digital advertising, social media marketing, web design, and conversion optimization. They are pioneers when it comes to serving small businesses.
Owner/CEO: Paul Wildy 
Registered: 2019
Address: 800 – 1701 Hollis St, Halifax, NS, B3J 3M8
Call: +1 902-704-1704
Mail: info@novadigital.ca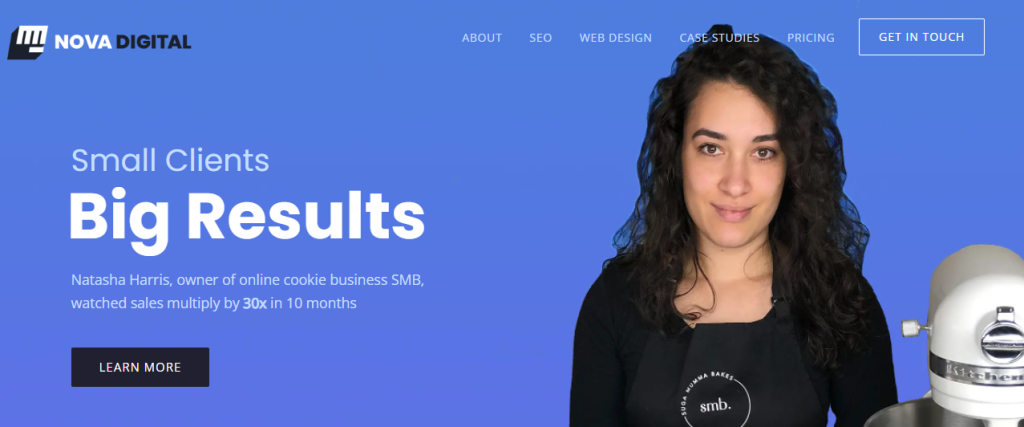 8. Direct Ad Factory
Direct Ad Factory is a digital marketing companies in Halifax,  Nova Scotia, specializing in brand strategy. They offer services such as design, customizability, SEO, online video tutorials, website development, logos and media and social media promotion.
Owner/CEO: Brian Geddes 
Registered: 2018
Address: 2 Victoria Grove, Bridgewater, NS, Canada, Nova Scotia
Call: +1 902-521-0441
Mail: brian@directadfactory.com
9. Creative Curve Media Group Inc.
Creative Curve Media is a graphic and web design, and print services company that works toward empowering small and medium businesses. They offer services such as project management, marketing, communications, advertising and printing, web development, graphic design and print services. They are ranked among the three best web designers in Halifax, Nova Scotia by the Three Best Rated in 2021.
President/CEO: John Copp
Registered: 2010
Address: 6450 Young Street 4, Halifax, NS B3L 2A3
Call: 902-405-9191
Mail: info@creativecurvemedia.ca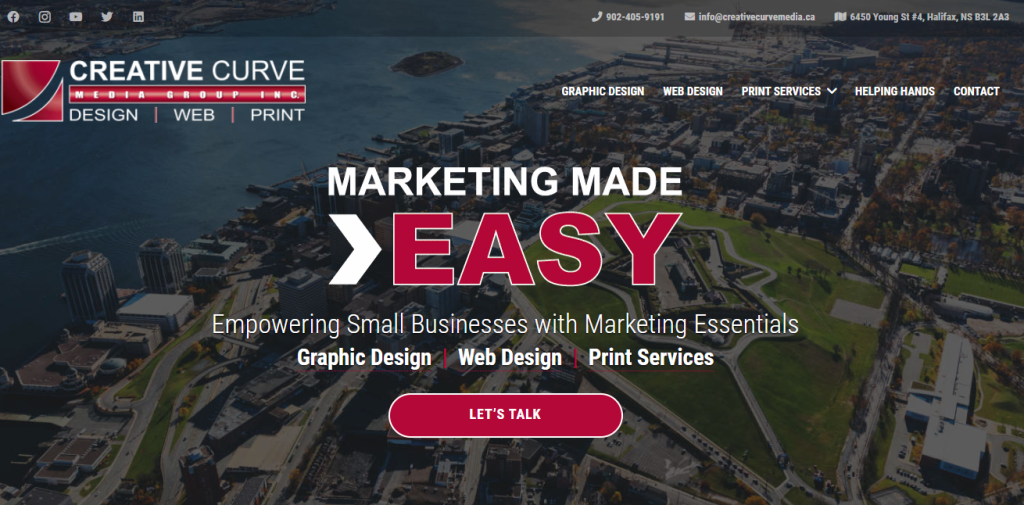 10. Charcoal Marketing
Charcoal Marketing is an offshoot of Headspace design. They are a digital marketing company specializing in design and project development. They offer services such as web design, inbound marketing, content creation, app development, analytics, brand development, inbound marketing and event marketing. 
CMO: Mike Hayes
Registered: 2016
Address: 200 – 6239 Quinpool Road Halifax, NS, B3L 1A4
Call: 902 454 8893
Mail: info@charcoal.marketing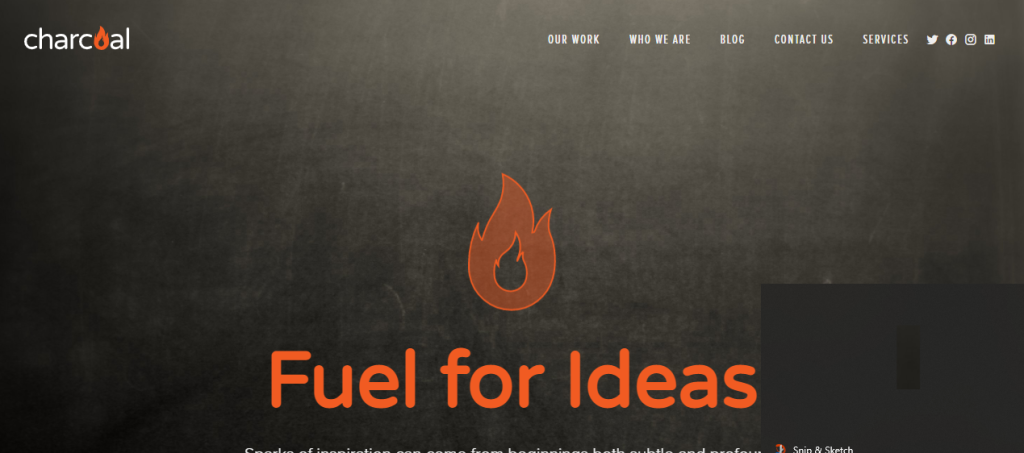 11. AlphaSearch
AlphaSearch is a Halifax based SEO and Digital Marketing agency. THey track the search engines, industry trends, and constantly improving method to meet the requirement. Their key areas of service are SEO services, Google Ads and website consulting. They have been working in this field for more than fifteen years.
Owner: Peter Sickles 
Registered: 2004
Address: 3045 Robie Street, Halifax, Nova Scotia, Canada. B3K 4P6
Call: 902-818-5595
Mail: peter@alphasearch.ca
12. Boom12 Communications
Boom12 Communication  is a boutique digital agency specializing in web, social media, digital marketing and strategic communications. They offer services such as web design & development, graphic design, social media & digital marketing, strategic communications, email marketing and integrated communications and marketing.
CEO/Founder: Scott Gillard
Registered: 2013
Address: 6218 Quinpool Road, Halifax, Nova Scotia B3L1A3, CA
Call: 902.402.2962
Mail: hello@boom12.ca
13. BeResponsive Media
BeResponsive Media is a digital marketing companies in Halifax, Nova Scotia that specializes in working with medium-sized businesses and non-profit organizations. They offer services such as marketing, web development, branding,marketing strategy, video, graphic design, SEO, digital brand management and social media management. 
CEO/Co-Founder: David Tonen 
Registered: 2015
Address: 35 Bloom Lane, Suite 213 Bedford, NS, Canada B4B 2E6
Call: +1 902-832-6178
Mail: werespond@beresponsive.ca
Zencast Media with utmost sincerity have listed down the best digital marketing agencies in Halifax, Nova Scotia, Canada. Our sole purpose is to help you choose the best digital marketing agencies in Halifax, Nova Scotia, Canada for the growth of your business. We hope we can help you on that front with this listing.