Top 11 Digital Marketing Companies in Victoria, British Columbia
Digital Marketing and its Importance
Digital marketing is the marketing that is done on digital platforms like social media, websites, emails and others. Digital Marketing uses the internet, social media, and others to promote their businesses.
Digital marketing is about connecting with potential customers, gaining their trust, educating them on the latest trends and positioning your business as the solution to their requirements.
In the day and age of constant digital transformation, digital marketing is the go to solution for marketing brands, products and services. More than half of the world, about 58.4% of the total world population, approximately 4.6 billion people is on social media. Marketing brands, products or services to these user groups will only help the business grow.
Digital marketing is important because–
It boosts the reach of brands and businesses.
Helps businesses communicate with the target audiences.
Increase the visibility of businesses, which is essential for small local businesses.
It adds credibility and trustworthiness to the business.
Prospect of Digital Marketing in Victoria, Canada
Digital Marketing is the newest wave of marketing in the online space, utilizing the various social media platforms, and marketplaces. Marketers are quickly turning towards digital marketing to promote their brands, products and services.
With the dawn of the digital epoch, numerous possibilities have surfaced. Digital Marketing is one such possibility especially when a large chunk of the present population is on the web. Canada is the third-highest Internet user in North America with 33 million internet users in 2017. Around 60% of the population is active or has an account on Social media platforms.
Canada being one of the leading economies in the world is no different in practising digital marketing. The British Columbia government in 2021 had started a Digital Marketing Bootcamp to educate small and medium businesses about digital marketing under their StrongerBC initiative. This initiative supports businesses and communities. The boot camp helped owners and their teams to promote their businesses.
Over 900 people have enrolled in the program.
Quick Facts:
As part of StrongerBC: BC's Economic Recovery Plan, the government has invested $2 million to fund up to 2,500 seats in the Digital Marketing Bootcamp.
The bootcamp is free for small and medium-sized businesses with one to 149 employees, and sole proprietors.
To be eligible, a business must be B.C.-based and registered to do business in B.C.
Each seat has an educational value of $6,000.
The bootcamp runs for eight weeks, covering 40 key topics offered by 10 expert mentors.
For more information on StrongerBC, visit: https://strongerbc.gov.bc.ca/
Besides these initiatives digital marketing is a thriving profession and has quickly gained importance. So job opportunities in this field have grown exponentially, and numbers speak for themselves. There are about 5282, 4922, 727, 4000+ digital marketing jobs on Indeed, Workopolis, Monster, and LinkedIn respectively.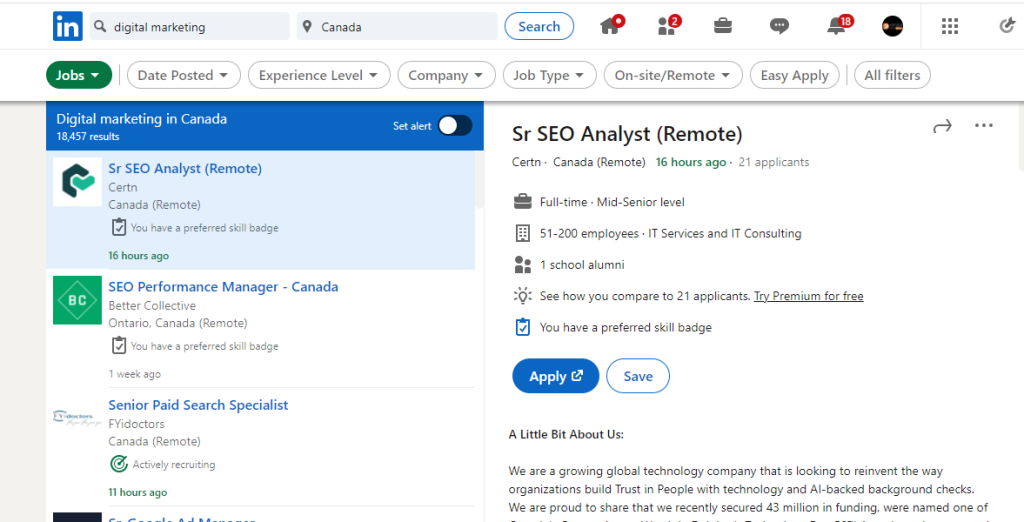 The average digital marketing salary is somewhere between CAD $53257 and CAD $68000. Digital Marketing Manager, SEO specialists and SMM are among the highest salary drawers.
The List- 11 Digital Marketing Companies in Victoria, British Columbia
Zencast Media-
A digital transformation company is known for its brilliant online branding strategies aligned with the unique needs of clients from different industry verticals. Alongside a strong and credible competitor and market research, the company specializes in brainstorming and developing ideas that will assist clients in achieving their goals at the desired scale. Besides Digital Marketing, Zencast offers Mobile application development, website design and development and graphic designing. Zencast's finesse and dedication to delivering excellence have made it a trusted name in the Canadian Digital Marketing sector.
CEO: Rajkumar Prasad
Registered: 2013
Address:
1526 LOMA AVE LONG BEACH, CA,   90804, US
Call: +1 647-496-7061
Mail: info@zencastmedia.com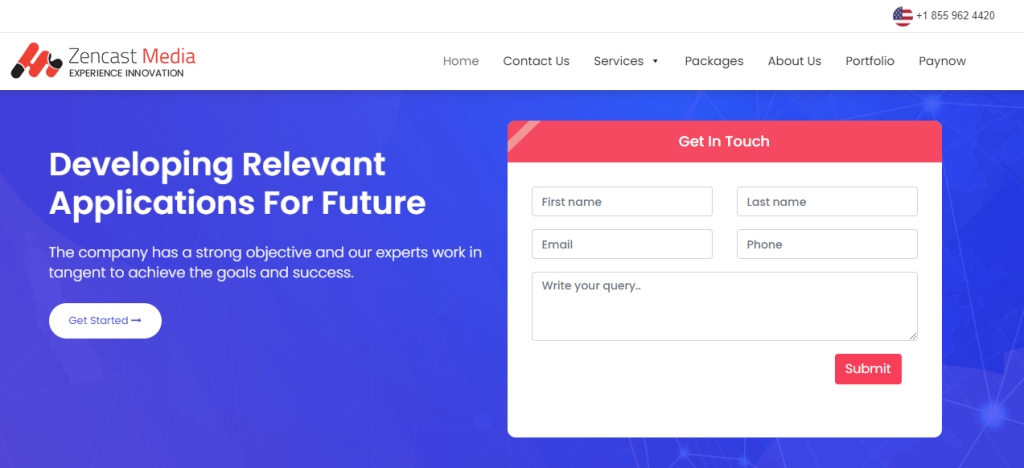 2. StepForth Web Marketing Inc.
StepForth is a digital marketing company in Victoria, British Columbia that strives for desired results by improving the website's visibility. They offer services like custom web strategy, web design, Search engine optimisation, PPC marketing, social media marketing and authority building. They have experience working with businesses of all sizes and a diverse range of local and international clients.
CEO: Ross Dunn
Registered: 1997
Address: 612 Yates St, Victoria BC, Canada, V8W 1K9
Call: +1 250-385-1190
Mail: info@stepforth.com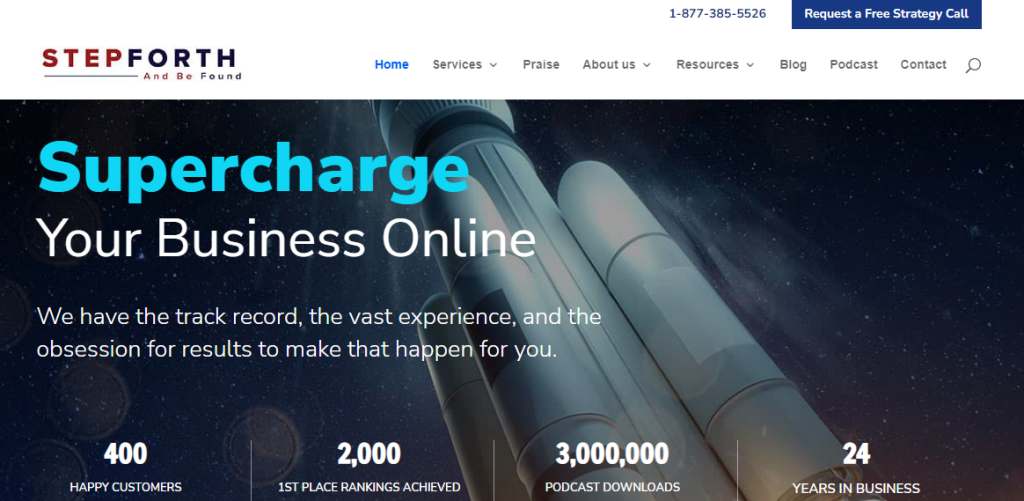 3. Stikky Media Inc.
Stikky Media is a digital marketing agency that provides digital marketing solutions to mid-size and enterprise businesses worldwide. Their key services are Web Design, SEO, paid search, social media management, conversion optimization, content marketing, amazon ads, and video marketing. They are rated as the top 3 advertising agencies in Victoria by the Three Best Rated in 2021. They are also Facebook marketing Partners and Google partner.
CEO: Jesse McClinton
Registered: 2009
Address: 301-771 Vernon Ave, Victoria, BC V8X 5B7, CA
Call: +1 (866) 819-3756
Mail: info@stikkymedia.com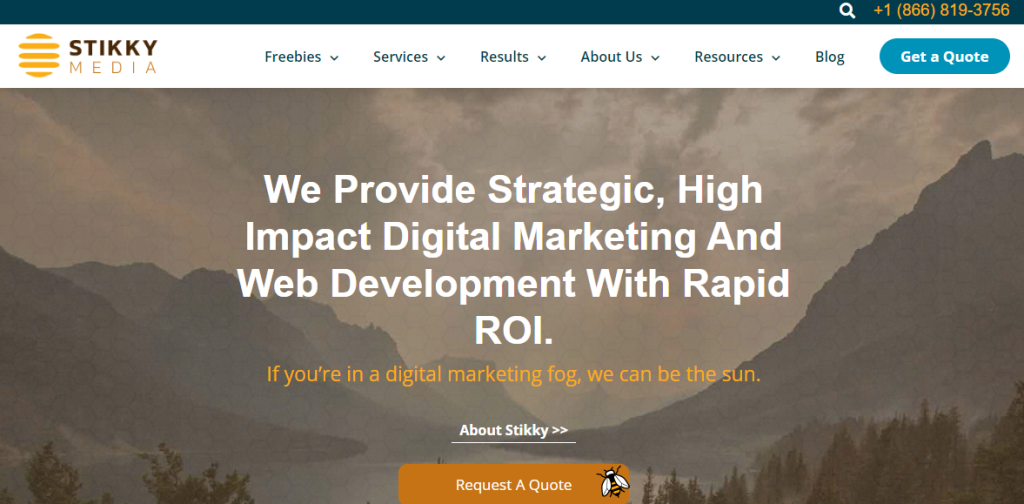 4. Island Digital Marketing
Island Digital Marketing is a Victoria-based performance marketing company, that aims to drive transformational growth for businesses. They offer services like Google Ads, PPC, SEO, Branding, analytics and conversion tracking, UI/UX, on-page optimization, web development, social media marketing and website audit. They work with brands of all sizes, from start-ups to Fortune 500's.
CEO/ Managing Director: Glen Smethurst
Registered: 2016
Address:  733 Johnson St Victoria, BC, Canada V8W 3C
Call: +1 250-415-0616
Mail: info@islanddigital.marketing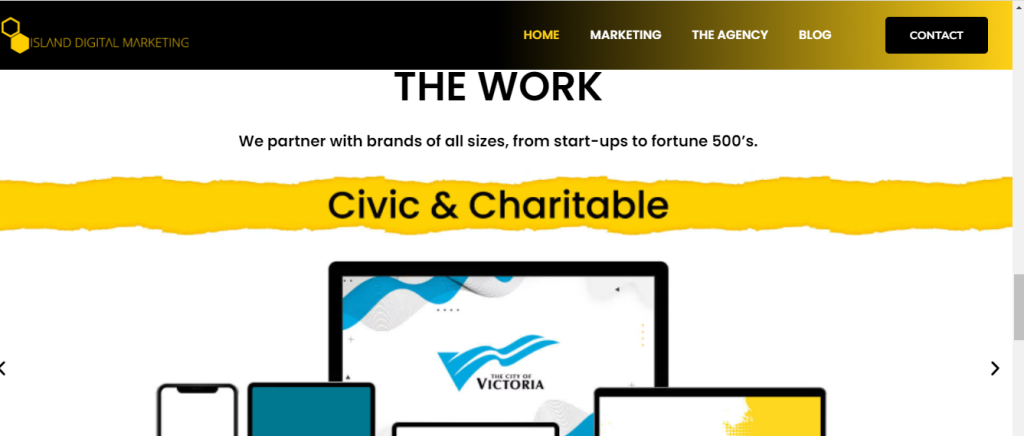 5. Metamend Digital Marketing
Metamend is a leading enterprise marketing firm providing advanced digital marketing services to businesses worldwide. Metamend work to bring pre-qualified visitors to business websites through Paid and organic search services and then convert them into long-term commercial relationship through Conversion optimization. Their key services are Organic SEO, Paid search, conversion Optimization and Paid social media ads.
CEO: Todd Hooge
Registered: 1998
Address: 207-1121 Fort St, Victoria, British Columbia, V8V 3K9, Canada
Call: +1 866-381-6382
Mail: inquire@metamend.com

6. Plus ROI Online Marketing
PlusROI is a performance marketing agency serving small to medium-sized businesses. They serve clients from the US, Canada, UK, Germany and Australia. Plus ROI offers services like Web Design, SEO and online advertising. They are a Premier Google Partner agency. They are also Facebook marketing Partners and on many other platforms like LinkedIn, Bing and Shopify.
CEO: Robert Cooper
Registered: 2007
Address: 4663 Lochwood Cres., Victoria, British Columbia V8Y1A9, CA
Call: (250) 294-0915
Mail: info@plusroi.com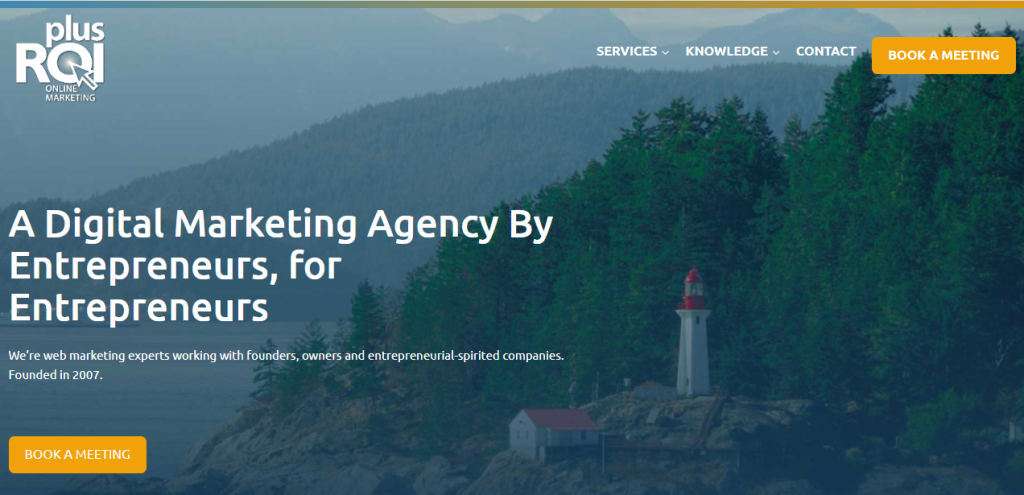 7. Folks Digital
Folk Digital is a digital marketing agency serving small, medium and large businesses. They offer affordable marketing solutions. They offer services like website design, content strategy, SEO, Social media marketing, social media Ads, Graphic design, and print media. Their work is backed by data-driven results and reports.
CEO: Nishi Mohan
Registered: 2019
Address: 2623 Richmond Rd #202, Victoria, BC V8R 4S8
Call:  (250) 580-3532
Mail: info@folksdigital.ca
8. IdeaZone
IdeaZone is a Victoria-based web design company. They are one of the oldest web design companies in Victoria. Their web designers have gained a reputation of design awesome WordPress websites. They also have clients in the US. They provide services such as marketing services, print design, web design, e-commerce designs,wordpress, social media and SEO. They are also Google Adwords and Google Analytics certified.
CEO/President: Jon Valade
Registered: 2000
Address: 33-1311 Hillside Ave, Victoria, British Columbia, V8T 2B3
Call:  (250) 412-5610
Mail: jon@ideazone.ca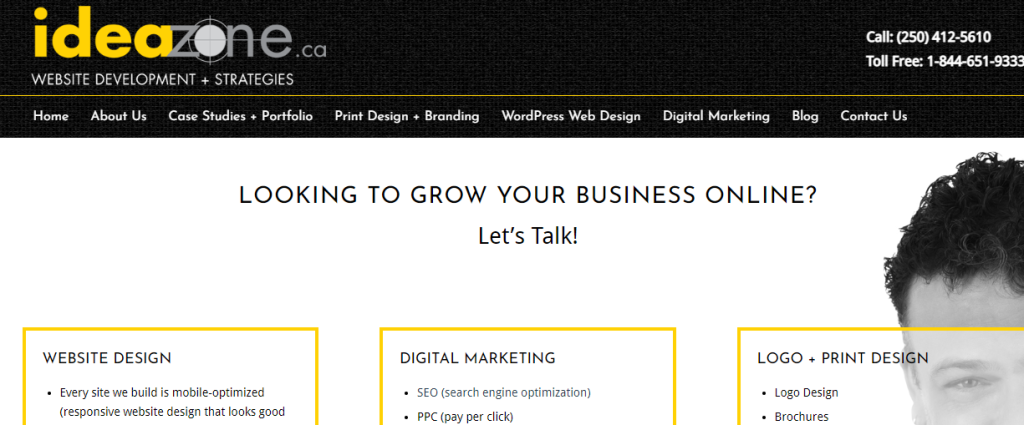 9. Caorda Web Solution
Caorda Web Solutions is a Victoria-based website design and development, hosting, digital marketing and software application agency. Their key service areas are Web design, Web application development, digital marketing,  database development, mobile app development, SEO, PPC and social media marketing. Their CMS development covers WordPress, Drupal & Umbraco coupled with complete software development for desktop and mobile applications in .NET & PHP.
CEO: Rauvy Dalep
Registered: 2003
Address: 401–3795 Carey Rd. Victoria, BC V8Z 6T8
Call: +1 250.598.6772
Mail: info@caorda.com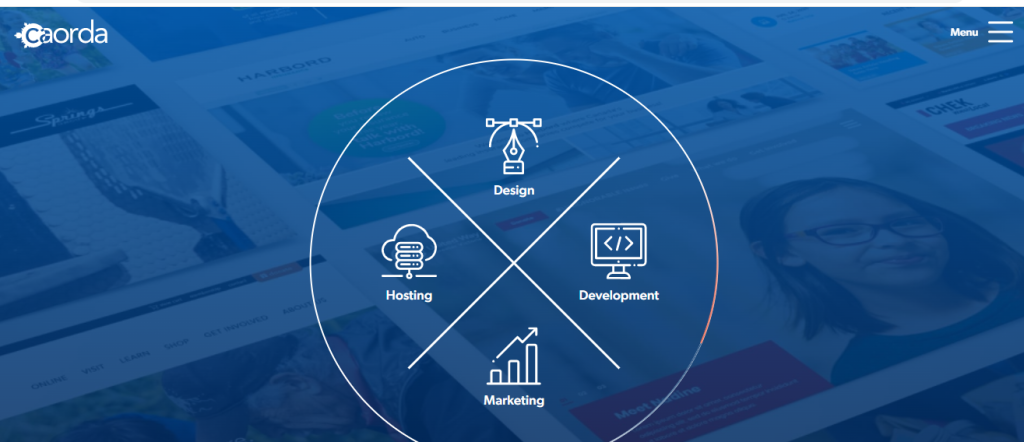 10. LYF Marketing
LYF Marketing is a collaborative and passionate multi-faceted marketing agency focused on helping realtors, brokers, and developers boost their growth. They provide a full-service marketing suite- From realtor website to social media, branding and design, Google advertising, Email marketing, and planning and strategy. They have also come up with an idea for a locally-focused online magazine.
CEO/Director of Operations: Dan Kerr
Registered: 2012
Address: 1321 Blanshard St #301, Victoria, BC V8W 0B6
Call: (778) 557-8855
Mail: realestate@lyfmarketing.com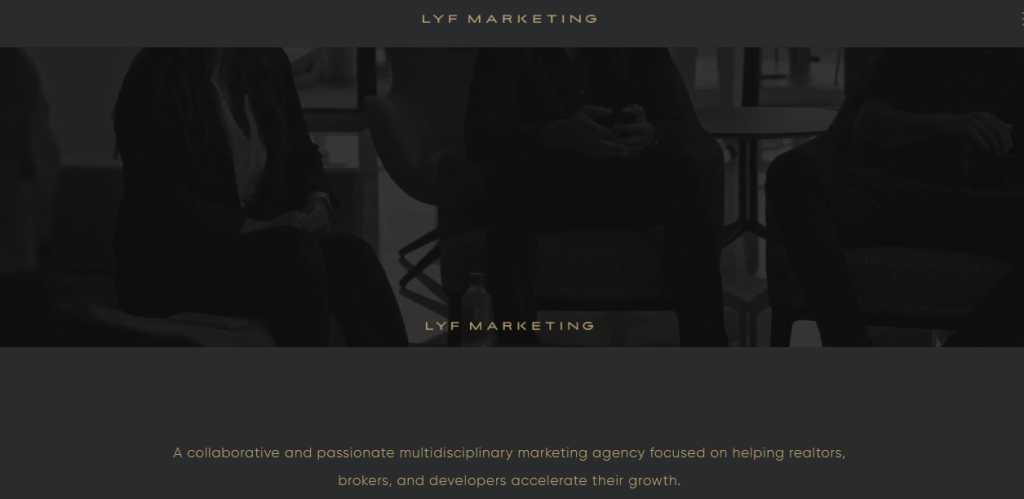 11. Pilothouse Digital
Pilothouse Digital is a digital marketing agency that specializes in scaling directly to consumer brands through high output teamwork. Their team is made up of designers, funnel builders, and copywriters. They offer services like marketing, advertising, media buying, Google ads, social media ads, designing, amazon, and YouTube. They acquire customers at scale for high growth companies.
CEO: David Steele
Registered: 2019
Address: 1011 Government Street, Victoria, BC, V8W 1X6
Call: 1-800-963-6420
Mail: accounts@pilothouse.co
Zencast Media has listed the above companies on different parameters like innovation, Cost, location and many more. Now we hope this piece will help you find the most suitable Digital Marketing Companies in Victoria, British Columbia.